Posted August 20th at 12:00am.
"Defense wins championships." Every year, this belief is floated around the NFL by fans and experts alike. However, many agree with Warren Sapp that the saying is largely a myth. As Sapp once said, "Defense doesn't win championships… but it will give you a chance."
In Madden NFL 25, the top five defensive linemen are some of the most disruptive forces in the game. J.J. Watt, Cameron Wake, Geno Atkins, Muhammad Wilkerson and Demarcus Ware provide the right toolset to shut down the running game, as well as steady pressure on the quarterback. Let's take a look under the hood at the ingredients of these defensive stalwarts.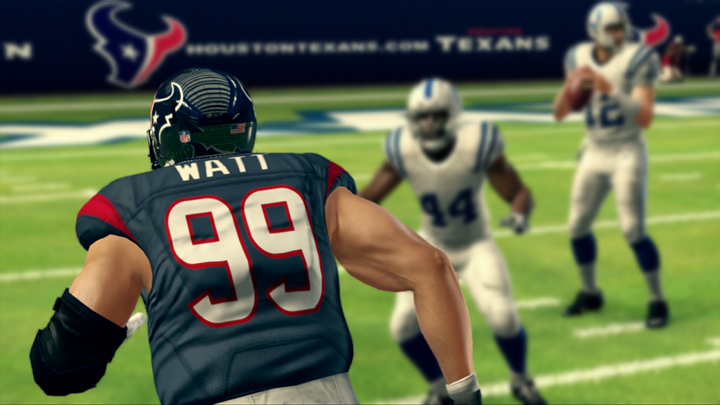 BLOCK SHEDDING (BKS)
The one characteristic that sets these guys apart from their peers is their ability to avoid being blocked, but just as important is the ability to shed them. The BKS rating may have as big an impact on the game as any other rating, and nobody is better at shedding blocks than J.J. Watt. He's got a BKS rating of 98 and here's what resident Madden Ratings Czar Donny Moore has seen when watching him on film:
"This 98 BKS reflects how dominant J.J. Watt is against the run. We all know he can get to the passer and is great at batting down passes at the LOS (which resulted in his 82 jump rating), but J.J. Watt is downright disruptive against the run."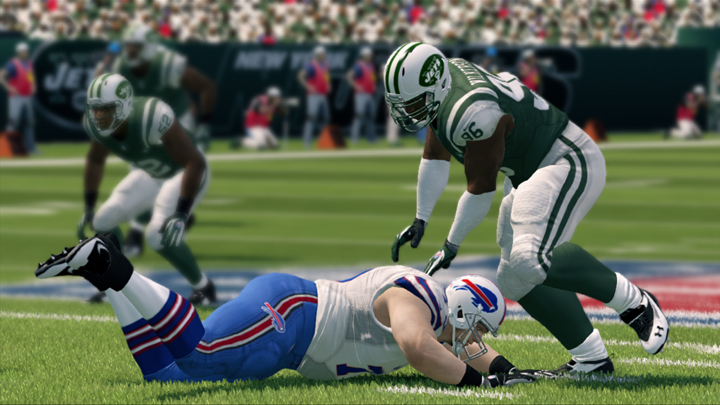 Here's a look at a few of the places this critical rating is used in gameplay:
· Determines the suddenness of engaged moves and combines with player strength.
· Determines win/loss-chance of cut blocks in combination with physical ratings.
· Determines the success of run-block double teams.
· Determines a defender's skill when rushing the passer without engaging a blocker.
Did you Know: BKS is also used in the open-field. The rating is matched-up with the blocker's impact-block rating to determine win or loss in any situation where both the defender and blocker are running.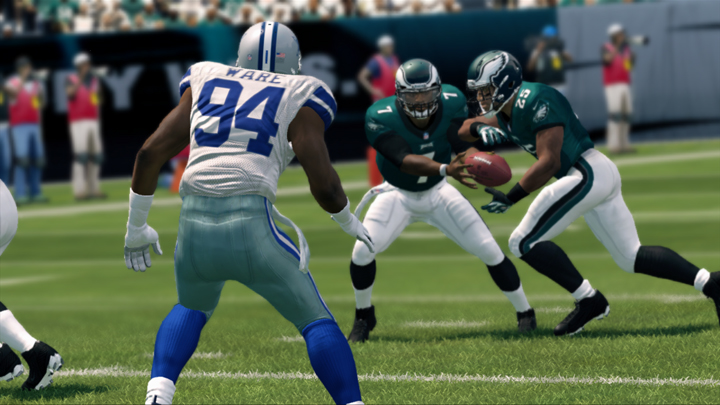 POWER MOVES – (PWM)
The game of football is built on power. Each player in the top five has speed and finesse, but elite power is another trait they share. Geno Atkins is nearly impossible to block 1-on-1 with his 99 PMV. Demarcus Ware has been so dominant throughout his career that the Washington Redskins gameplanned around him in last season's Week 17 match-up. You may have to do the same in Madden NFL 25 because defenders this explosive and powerful can't be stopped conventionally.
The Czar on Watt's top PMV rating of 99: "His 20.5 sacks are special. That's on par with the record-breaking seasons of Adrian Peterson and Calvin Johnson last year. This 99 PMV rating is the equivalent of 99 Catch for WR or 99 Trucking for a RB."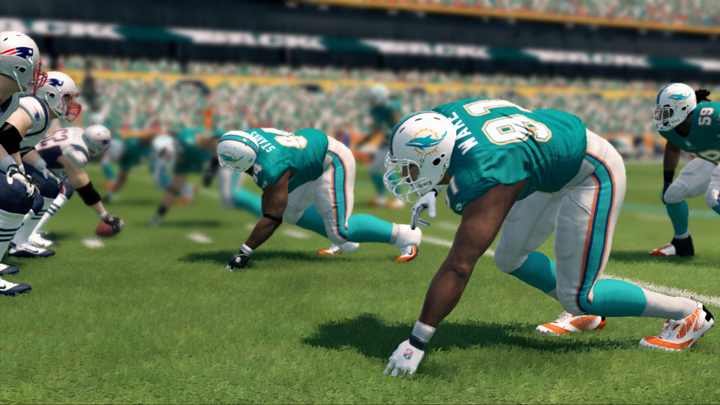 Here's why PMV is so important in Madden NFL 25:
· Determines win/loss/super-loss on power-move attempts, used vs. Pass Block rating
· Determines defender's skill in executing power moves.
· Determines frequency and success of each move type (AI), used against finesse move rating
· Determines how long it takes a defender to use a power move and disengage from a blocker
· Determines chance of success of impact block vs. pass rusher (impact block = both players are running). Used with the Finesse Move Rating vs. Pass Block Rating
In concert with the finesse-move rating, the PMV rating is very important in rushing the passer and collapsing the pocket. Having a guy like Watt on your defensive line is paramount in forcing bad throws and hitting the quarterback.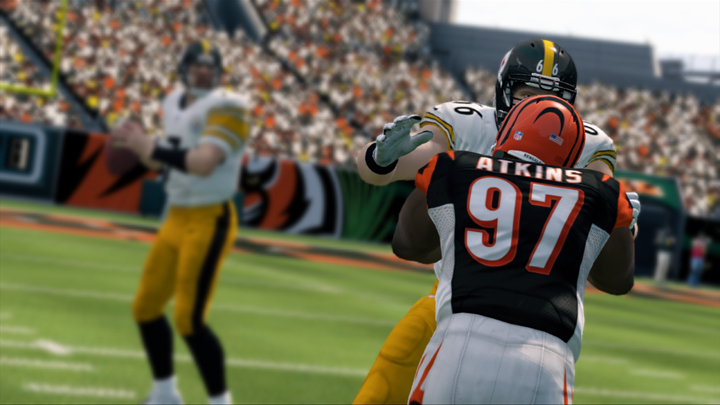 Did you Know: When the Czar is rating strength (STR) in Madden, he takes into account both the number of bench reps the player did at the combine as well as on-field strength and technique. He will also watch film and read scouting reports about each player's use of leverage, hip-level and bull rush ability to add further detail to the Strength rating.
As you can see, having elite defenders improves the chance of shutting down the prolific offenses in Madden NFL 25. When looking for your trump card in a CFM fantasy draft, having any of these five studs on your defensive line will most definitely improve your chance at victory. "Defense wins championships." Maybe it's not a myth.
Download the Madden NFL 25 demo today, and pre-order today to receive exclusive Franchise Packs for your Connected Franchise and Madden Ultimate Team!