Posted August 22nd at 12:00am.
The most important trait a defensive back needs is a short memory so that the previous play does not affect the next play. But the five best defensive backs in Madden NFL 25 are so good, they don't need short memories because quarterbacks rarely challenge them. When they do, it's the QB's who try to forget.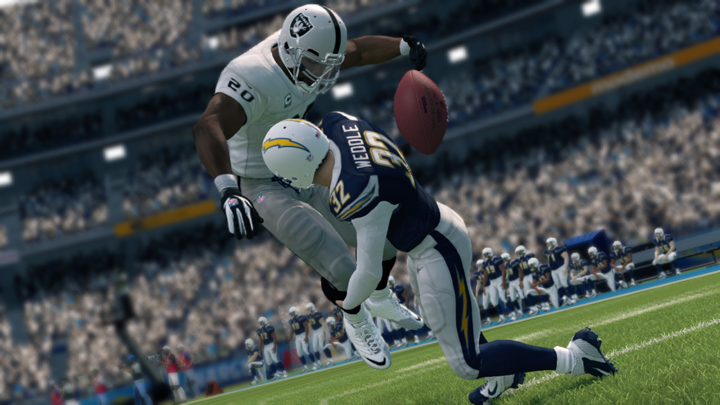 Darrelle Revis, Richard Sherman, Eric Weddle, Charles Tillman and Jairus Byrd are the top five DB's in Madden NFL 25. Weddle, Byrd and Tillman can all swing the momentum of any game by forcing turnovers. Weddle is a true centerfield safety who has range to make plays against both the pass and run. Tillman has put the 'Peanut Punch' into the lexicon of every football fan due to his ability to cause fumbles, and he also gets his fair share of INTs.
In the mold of Deion Sanders, Darrelle Revis and Richard Sherman are true shutdown corners. Revis headlines the group as the only defensive back to have his own island named after him. Revis Island wasn't established because of gaudy statistics, but because of Revis' ability to cut the field completely in half.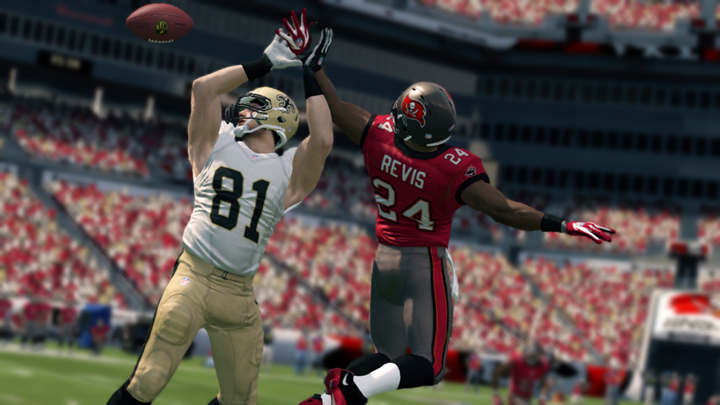 Madden Ratings Czar Donny Moore on Revis: "When it comes to locking down WRs, nobody is better than Darrelle Revis and his 99 Man Coverage Rating. He is annually one of the least targeted CBs in the league because most quarterbacks know to stay away from him. In my opinion, the only corner that is in the same ballpark as Revis is the legendary Deion Sanders."
Revis is ranked as the best DB in Madden NFL 25. Here are the reasons why you won't want to throw his way:
MAN COVERAGE (MCV)
- Determines chance of fakeout, used vs. Route Run.
- Determines the time it takes to cover a cut, used vs. Route Run.
- Determines the reaction time when in man-coverage assignment.
- Determines tackle skill chance when in man-coverage assignment, used with AWR.
- Determines when a defender can break out of 'play ball' (when the ball is in the air).
- Determines the knockout chance of a tackle during the catch, used vs. Catch in Traffic.
The MCV rating in Madden NFL 25 has a very big impact on how each DB plays his assignment and that is why Revis' 99 rating can change the outcome of any game on his own.
Did you Know: MCV is also used to determine if a defender will bite and rush when his assigned player does a 'block & release' route.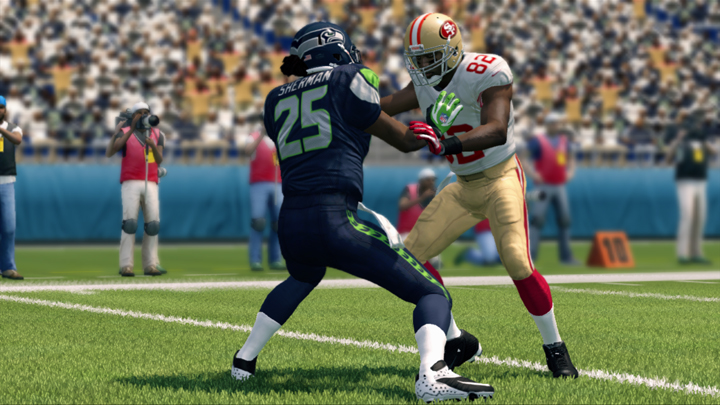 Obviously, there is much more to playing DB than just locking a man down. Zone defense is just as important. Again, Revis is the best in the game with a 94 rating, But Sherman is right behind him at 92. The key to playing good zone defense is disguising the coverage to muddy the read for the QB – which is why the popular motto for DBs is, "If you're not lying, you're not trying." And the best way to disguise your zone is the press technique, which disrupts the timing of the offense.
Sherman is bigger and stronger than most corners and excels at pressing WR's, which is why he has a 97 press rating.
Moore on Sherman: "He might not be the #1 ranked CB in Madden NFL 25, but Sherman is right there on the doorstep. In 2012 he was the second-ranked CB in Coverage Snaps per reception and QB Rating for Passes Thrown his way. Make sure to take advantage of Sherman at the LOS as well – he makes it very tough for receivers to get off the line."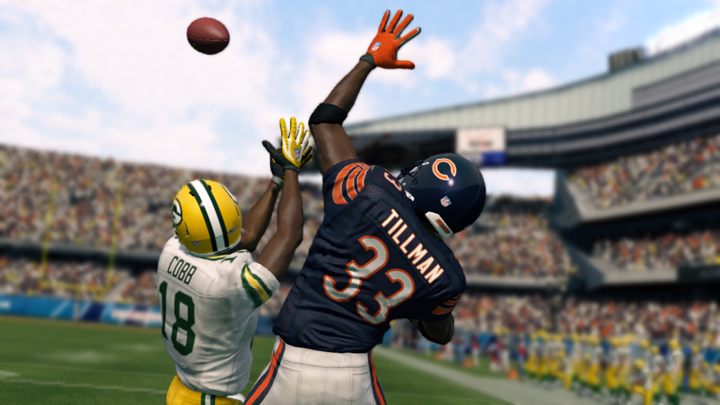 Let's take a look at the zone coverage rating under the hood:
ZONE COVERAGE (ZCV)
- Determines tackle skill chance when in zone, used AWR.
- Determines accuracy of leverage on receivers when in zone.
- Determines the time it takes for the DB to track the ball when in zone.
- Determines knockout chance on a tackle during a catch, used vs. Catch in Traffic.
While the ZCV rating is powerful, it's still necessary to mix up your coverages in Madden NFL 25 to keep the offense off balance. And when you have any one of the top 5 DBs on your defense, you will have a distinct advantage in shutting down your opponents passing game.
Did you Know: Press (PRS) is used against WR's release ratings to determine length and direction of the chuck.
Offense is king in the NFL. But in Madden NFL 25, you can open up your defense more with blitzes and exotic looks because these five players can hold down the secondary. Just make sure when playing against these guys to keep a short memory, or you'll never want to but the ball in air again.
For a complete list of Madden player ratings, click here.
Download the Madden NFL 25 demo today, and pre-order today to receive exclusive Franchise Packs for your Connected Franchise and Madden Ultimate Team!