Posted August 18th at 12:00am.
To celebrate 25 years of Madden NFL, we called on Marshawn Lynch and Arian Foster to play their fathers in our Running Back Sons commercial. Here's an exclusive behind the scenes look at what unfolded on set.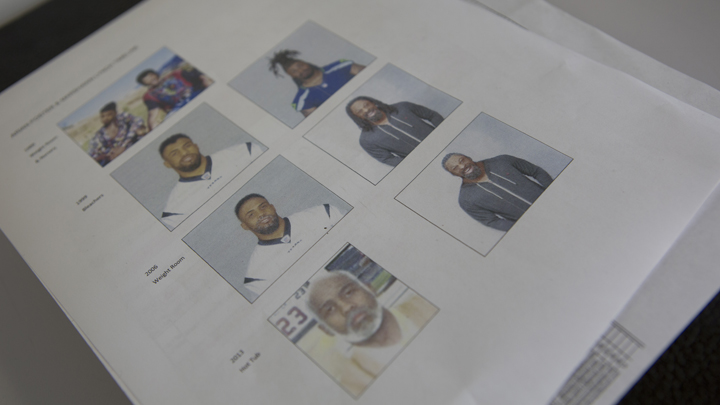 The plan: transform two of the NFL's elite running backs into their fathers. Starting date: 1988.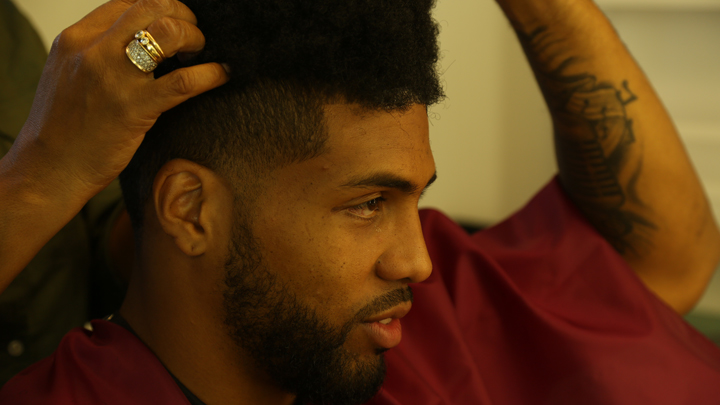 The first step was for Arian and Marshawn to receive an old school, 80s makeover.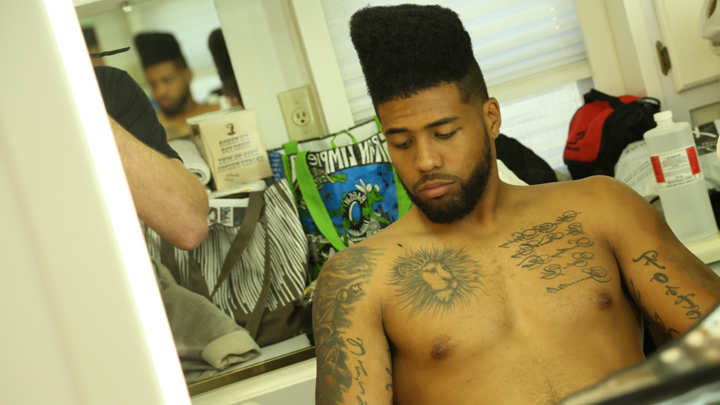 …Such as Arian's Gumby flat top.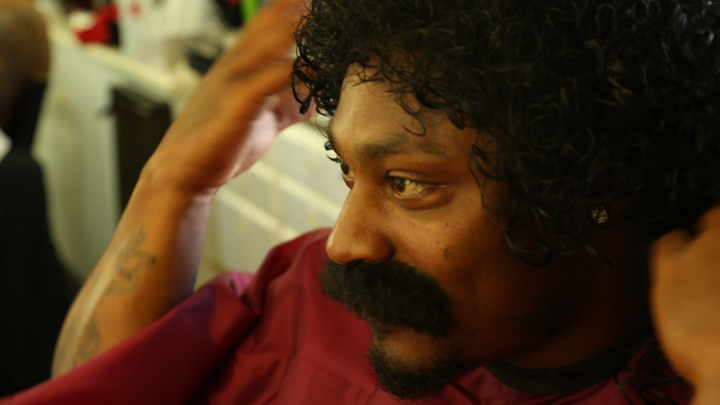 On Sundays, Marshawn Lynch is Beast Mode. Today, he's Marshawn Lynch Sr.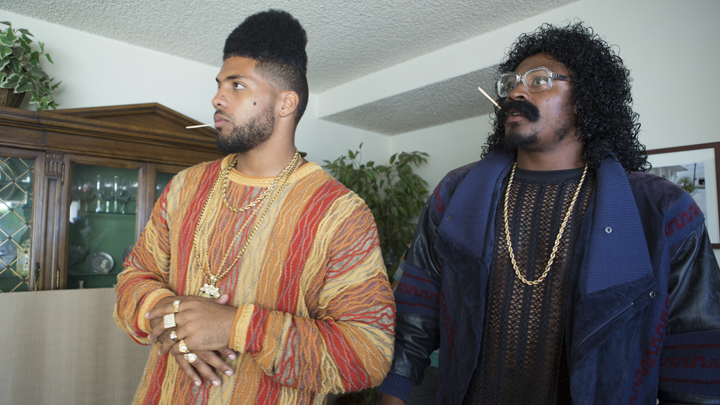 The 80s ensemble was complete after a visit to wardrobe; introducing Darian Foster and Marshawn Lynch Sr!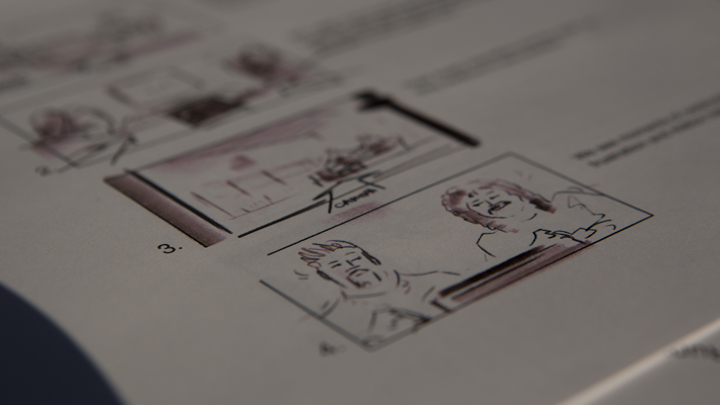 The storyboard for the video certainly wasn't your typical playbook for a couple of NFL Pro Bowlers.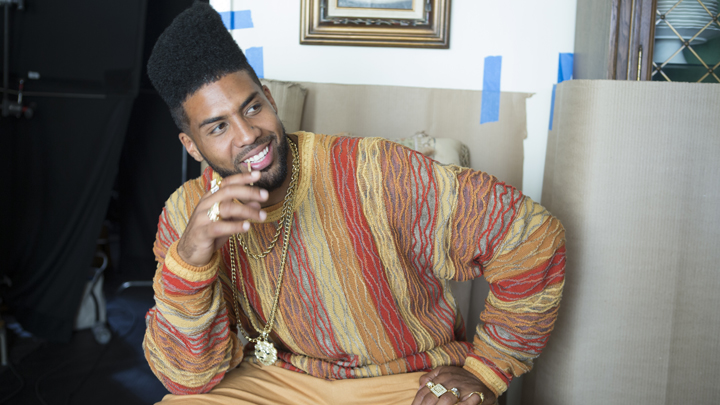 Arian Foster looked totally at home in character, even when between takes.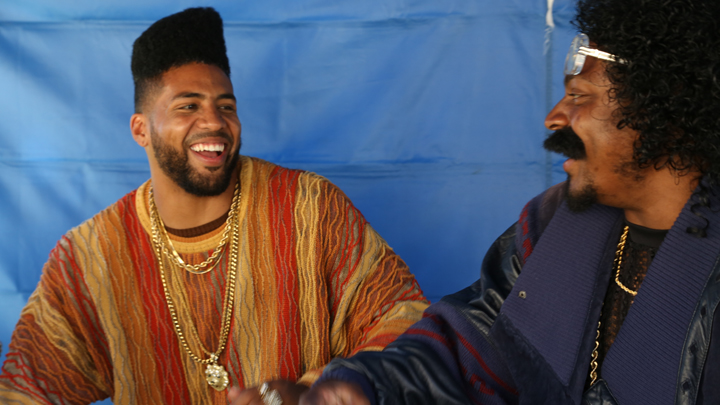 Marshawn and Arian were all laughs during their first review of the footage.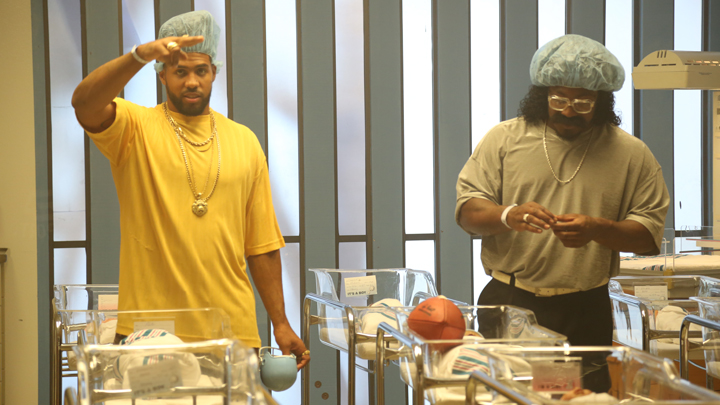 For the second scene, Arian and Marshawn witnessed the births of themselves.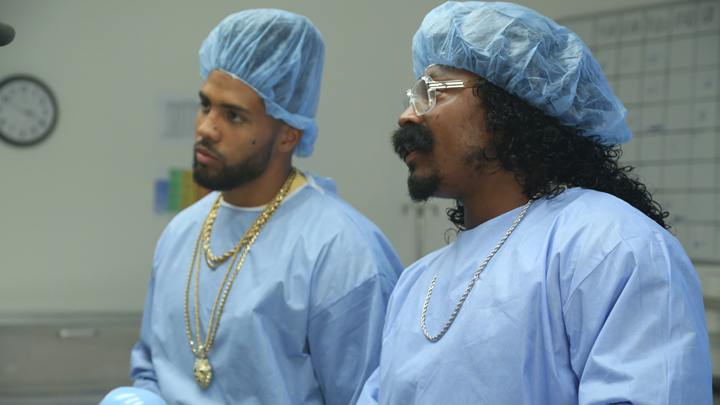 Proud papas in the delivery room, looking good in their scrubs.
Darian Foster and Marshawn Lynch Sr. meet their Running Back sons for the first time.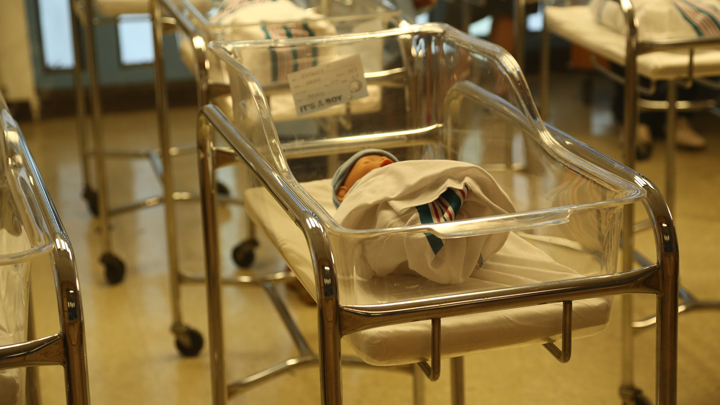 No babies were harmed in the making of this video.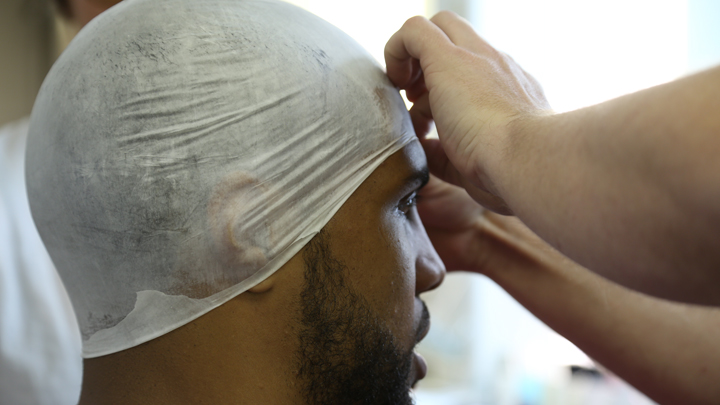 For the next scene, the boys had to age again, which meant another transformation was in order. This time, Arian's hi-top fade would make way for an afro.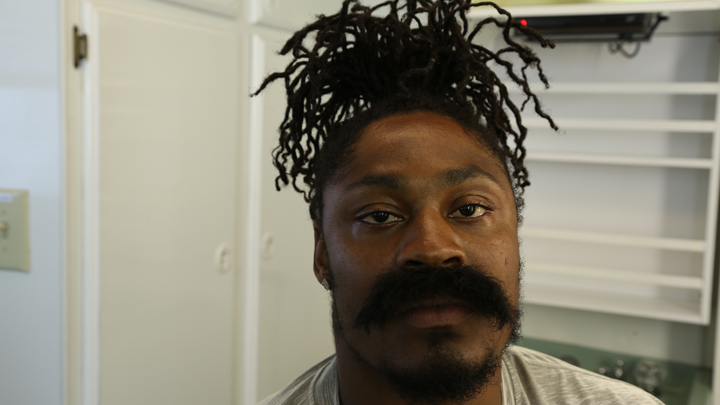 Time hasn't been kind to Marshawn Sr's trademark locks, which are now a little thinner and shorter.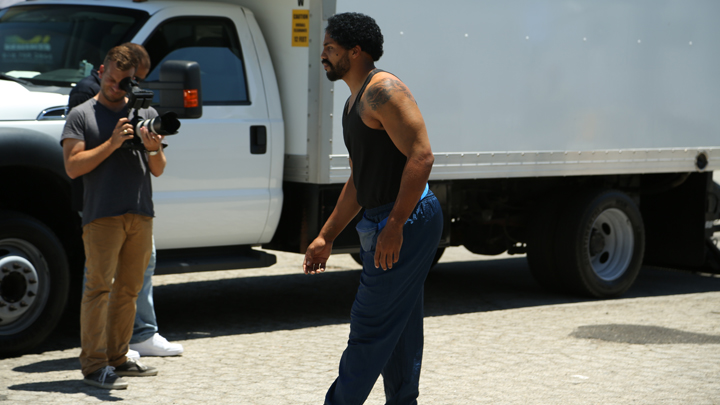 Arian even stayed in character in between takes, walking and talking like an old man.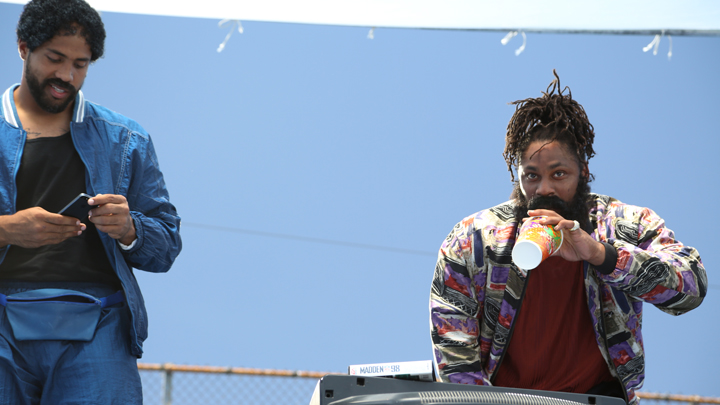 Fanny packs, Slurpees, and Madden NFL 98. The good old days.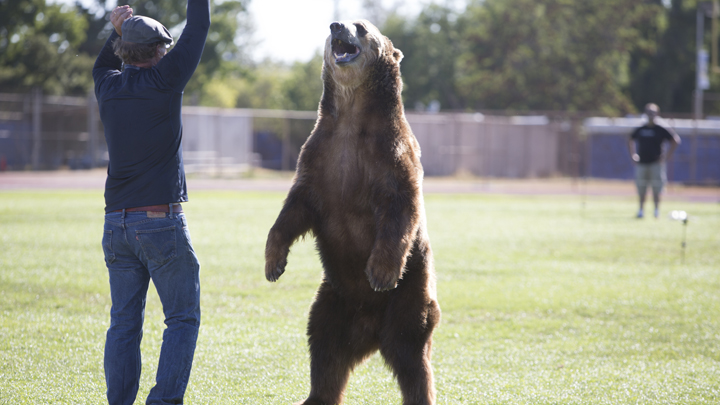 Yes, there really was a live bear on set!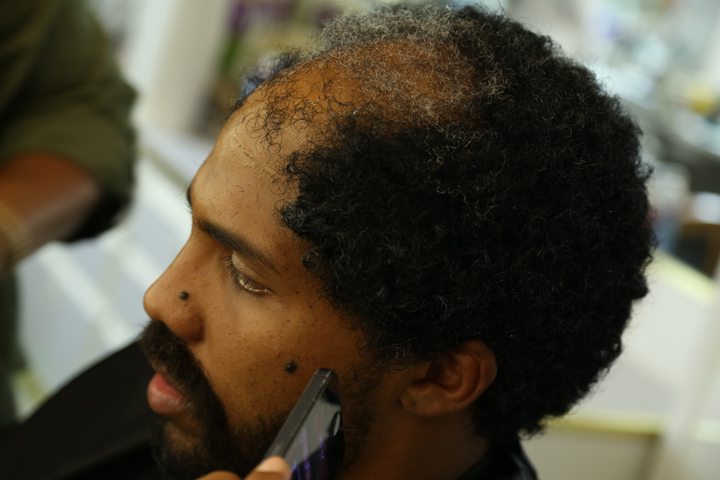 For the last scene in the video, Arian and Marshawn had to be aged even further, which meant another visit to the makeup chair for a final transformation.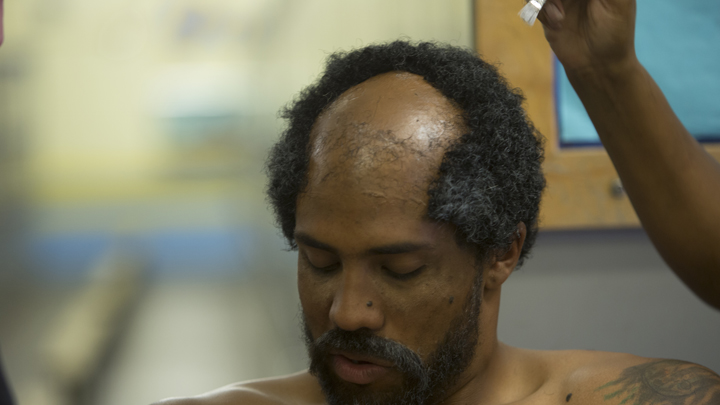 How about that bald spot?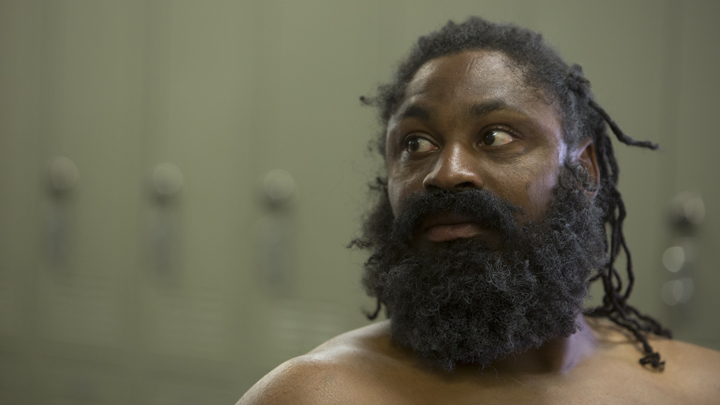 Beast Mode may look older, but he's still not someone you'd want to try and tackle.
Mission complete. Marshawn Lynch, Sr. and Darian Foster use their sons to battle Madden NFL 25.
Watch "Running Back Sons" below.
Discover 25 Reasons to Buy Madden NFL 25 and meet the All-25 Team.
Get ready to Run Free. Madden NFL 25 is available on August 27. Pre-order Madden NFL 25 today to receive exclusive Franchise Packs.