Play Smarter with CoachGlass for Madden NFL 25
Posted October 7th at 12:00am.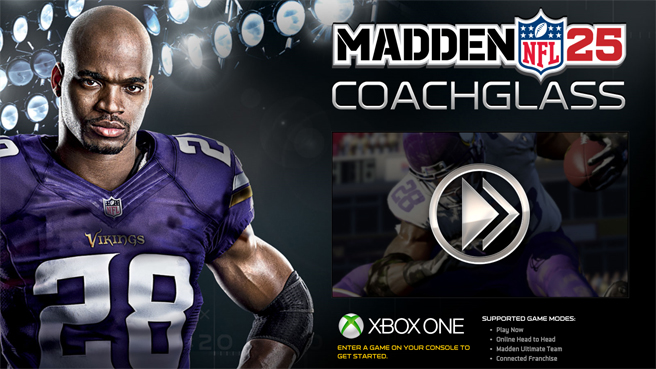 Unlock the power of smartphones and tablets with all-new Madden NFL 25 CoachGlass, available exclusively with SmartGlass for Xbox One.
CoachGlass gives Madden players a defensive coordinator by their side, providing easy access to an opponent's offensive tendencies, play history and more.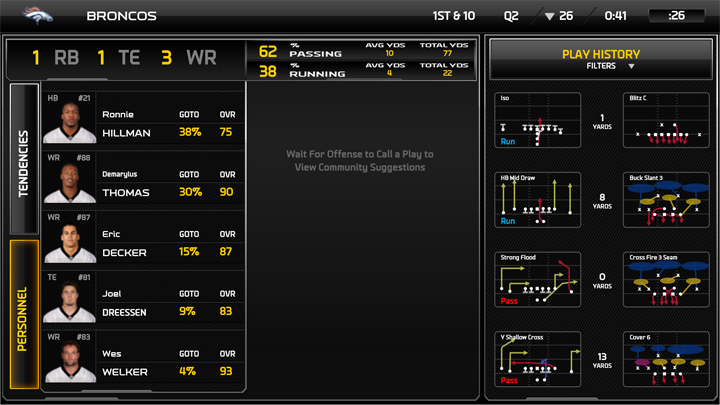 YOUR OWN COORDINATOR
As soon as the opponent picks an offensive formation, CoachGlass will recommend three plays based on either the personnel or the opponent's tendencies. This data is pulled from tens of thousands of online games and is tailored for specific formations and plays. Once you select your play, CoachGlass will then highlight the opponent's biggest threats, allowing you to key in on the most dangerous players.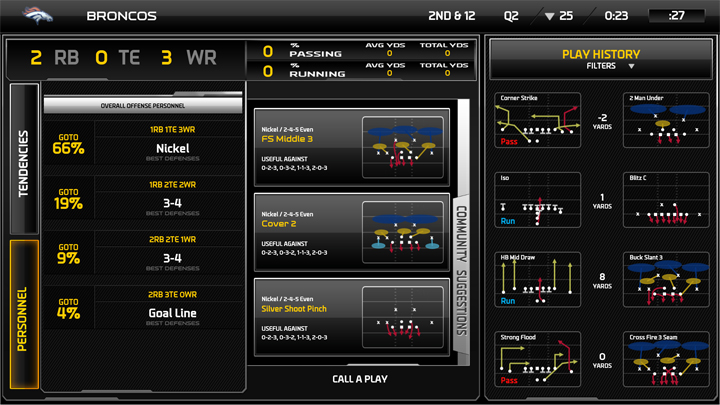 CO-OP OPPORTUNITIES
Looking to hand off the X's and O's responsibility? Simply have a friend or family member take over on CoachGlass to let them assume defensive coordinator duties while you focus on shutting down the opposition. CoachGlass gives players a whole new way to experience Madden NFL 25, and helps teach basic play-calling strategy in a fun, intuitive way.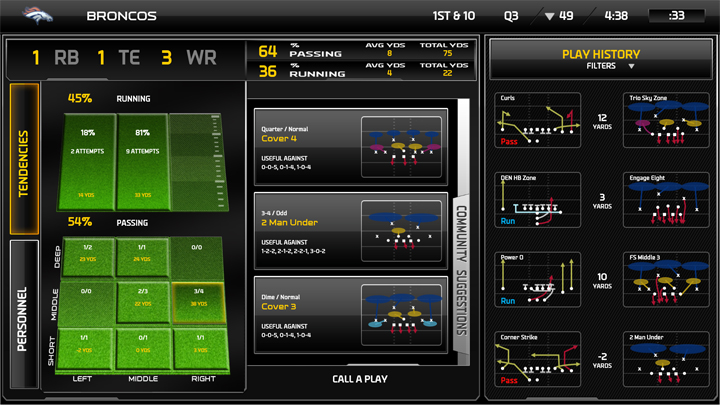 DYNAMIC UPDATES
New data is constantly being fed into CoachGlass, allowing for even more accurate tracking of opponent tendencies and strategy. The Madden NFL servers capture the result of every online play, and CoachGlass will be regularly updated for easy access to the best plays available, regardless of the situation.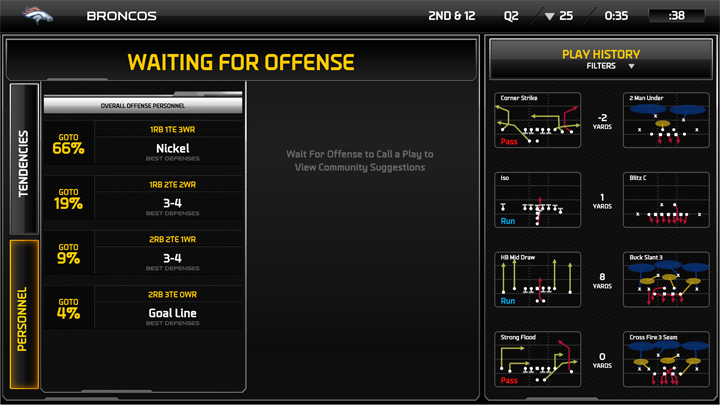 INSTANT RECALL
Looking for that killer blitz that led to a big play earlier in the game? CoachGlass remembers the last 64 plays called and provides an in-depth look at the most effective plays. Search through your plays to reveal trends in order to get a read on what your opponent is going to call next.
Madden NFL 25 is available Tuesday, November 12 on PlayStation 4 and Tuesday, November 19 on Xbox One. Preorder today, and learn more about Madden NFL on next gen.