Play Fantasy Football in Madden NFL 25
Posted August 4th at 12:00am.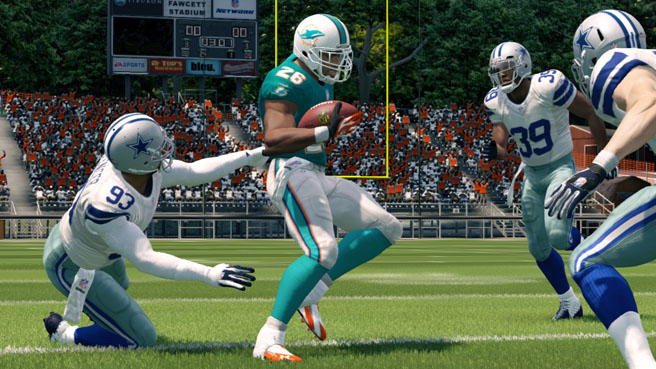 Two very important things happen in August; Madden NFL 25 launches, and your NFL.com Fantasy Football league holds its draft. But what if you could combine the two? This year, you can. Manage your NFL.com Fantasy Football team in between games of Madden NFL 25.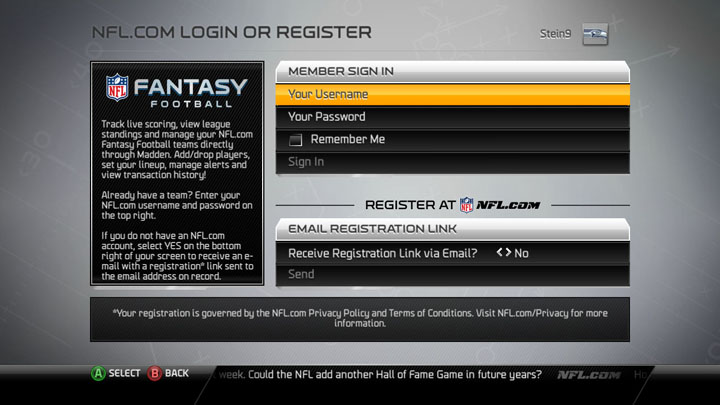 Setup is simple. Simply sign up for a league and create a team on NFL.com/fantasy and then log into your league via Madden NFL 25. Once you're there, you have access to nearly all the same tools and information as you would on NFL.com.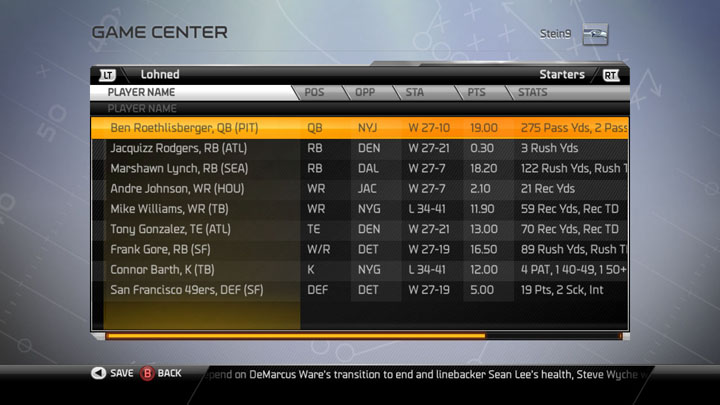 One of the coolest features is the Game Center, which provides live scoring and game results so you're always on top of what's going on. Not only can you track your team in real-time, but you can also keep tabs on results from around your league. There's nothing better than watching the scoreboard as your buddy who squeaked by you last week gets destroyed by this week's opponent.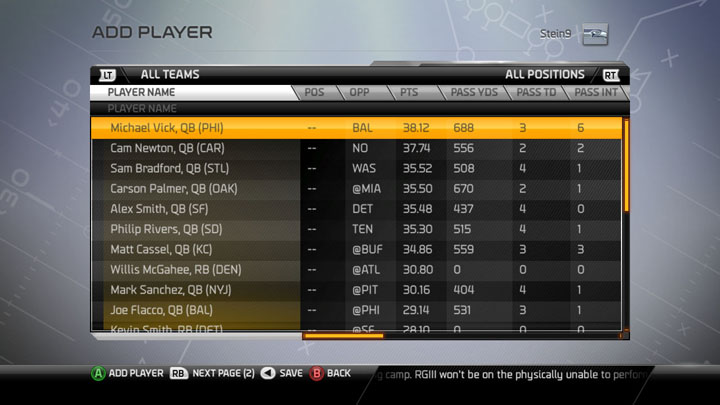 Playing a game of Madden NFL 25 on Sunday morning and realized you forgot to set your NFL.com Fantasy Football lineup? No worries, just hop into the "Set Lineup" section and get your squad ready for the upcoming matchup. Looking to make a few midweek moves on the waiver wire? Head into the Add or Drop Player areas to snatch up the guys on the cusp of breaking out and cut loose players who aren't living up to expectations.
One of the cool things about the player management areas are they aren't just a bare-bones list of player names and positions. You get all the relevant info you need including points scored, yardage accumulated, TD's scored and more.
When you can keep tabs on your league and manage your NFL.com >Fantasy Football team while playing a video game, how much better can life get? Get over to NFL.com/fantasy now to get signed up, then prepare to dominate once the NFL season kicks off.
Celebrate the 25th anniversary of Madden NFL by pre-ordering Madden NFL 25 today to receive exclusive Franchise Packs for your Connected Franchise and Madden Ultimate Team!