Madden NFL All-25: P Shane Lechler
Posted August 3rd at 12:00am.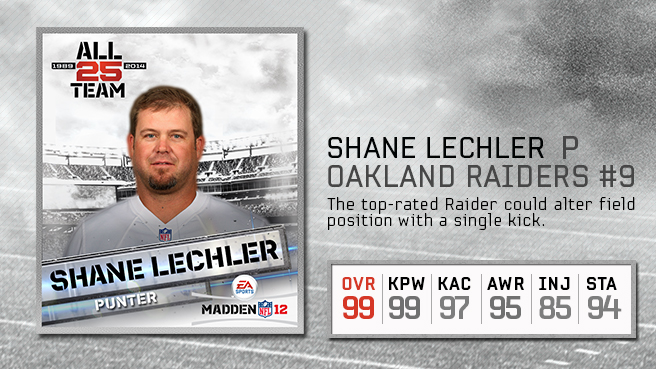 To commemorate the 25th anniversary of Madden NFL, we've compiled the best players in Madden history with help from our EA SPORTS GameChangers.Today's reveal is punter Shane Lechler.
SHANE LECHLER
It isn't very often that the punter is the best player on your team, but that was the case for the Oakland Raiders in Madden NFL 12. That year, Shane Lechler kicked his way to a 99 OVR rating, tied with Nnamdi Asomugha for the highest rating in Silver and Black.
"Shane Lechler could kick the ball so far in Madden NFL 12, he may have been the best weapon on the Raiders. He was rated 99, the first punter to be regarded that highly in Madden." - Shaun Mason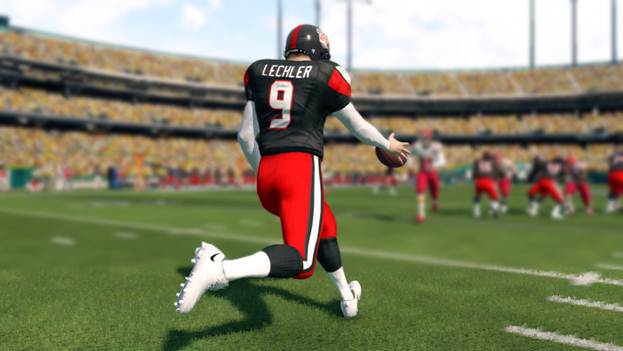 Though now a member of the Houston Texans, Lechler will always be remembered for setting a Raiders franchise record with an 80-yard punt in 2011. With power like that, Lechler could change your field position very easily in Madden NFL.
"Lechler is all about Kick Power and switching field position. No punter is more consistent!" - Zfarls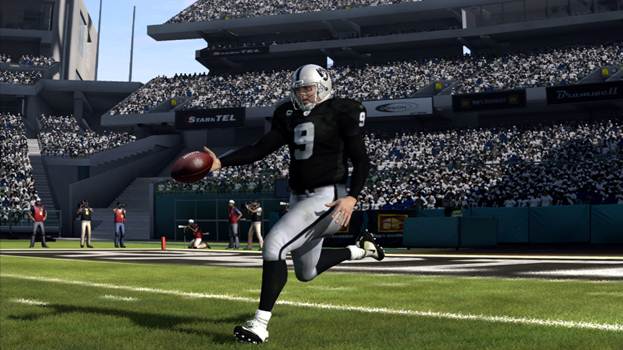 Looking for the rest of the All-25 roster? Check back over the next few weeks as more of the greatest football video game athletes are revealed.
Madden NFL 25 will be available on Tuesday, August 27, for Xbox 360 and PS3, and fans can learn more at the Madden website. Pre-order today to receive exclusive Franchise Packs for your Connected Franchise and Madden Ultimate Team!