Posted August 1st at 12:00am.
To commemorate the 25th anniversary of Madden NFL, we've compiled the best players in Madden history with help from our EA SPORTS GameChangers.Today's reveal is safety Sean Taylor.
SEAN TAYLOR
Sean Taylor was as intimidating a safety that an NFL secondary has ever seen. Not only did he have incredible range, but he hit with the power of a linebacker.
"Sean Taylor was a safety with the catch rating of a mid-level WR. Great power, speed, and awareness made him a true threat for the deep ball, as well as laying the lumber on the ball carrier." - Brian Parker.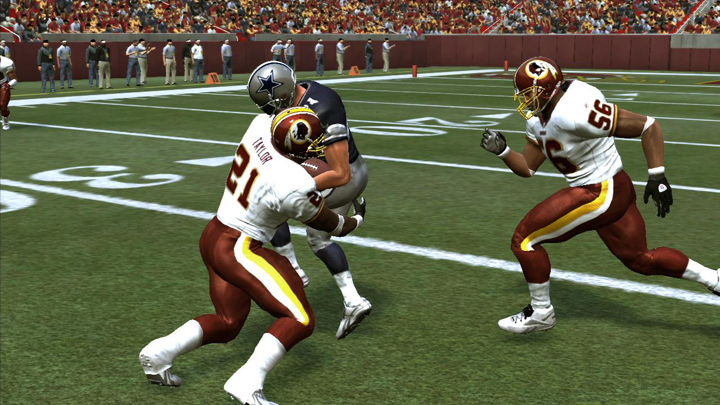 Taylor's versatility allowed gamers to take away the run, but his pass-catching ability is what made him stand out.
"The late, great Sean Taylor was a scary Madden NFL player. In Madden NFL 06, he could hit, run, jump, and catch. Just like in real life, Taylor had to be accounted for in your offensive game plan; otherwise, he would make you pay." - Shaun Mason.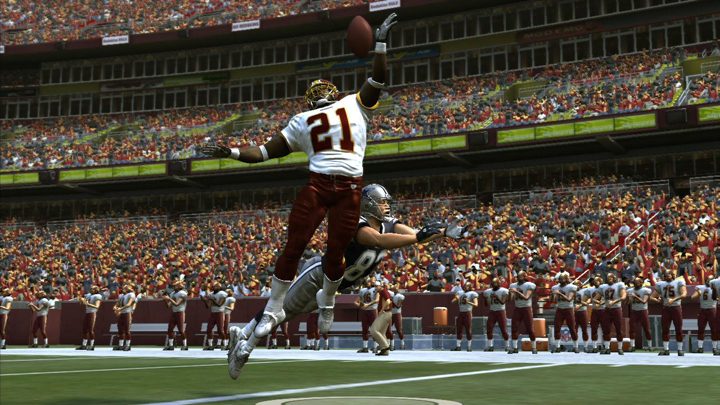 "Sean Taylor was half-man, half-beast and had a great blend of size and speed. Taylor emerged during the glory years of the Hit Stick, and carried over his reputation as a big hitter from his days at "The U." He was one of only players who could slow down NFC East rival Jeremy Shockey." - Zfarls.
You'd have to steer offenses away from his side of the field, or risk a turnover after a routine six-yard completion. Taylor's dominance on the field was obvious from the moment he stepped on an NFL field and was included in his first version of Madden.
Sean Taylor was known to bring the bump and the same could be said for him in Madden 06. This guy was sure to cause a fumble or a broken up pass at any given time. Taylor taught me to never leave my receivers out to dry, and forced me to use more out patterns. - Simfballcritic.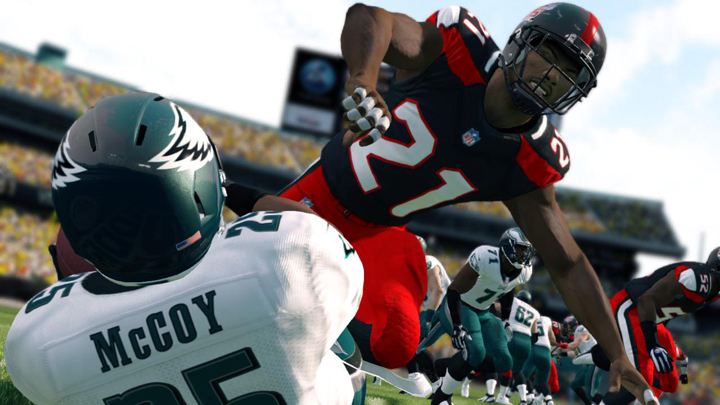 "In a career tragically cut short, Sean Taylor managed to shine at the safety position over three years with the Washington Redskins. The Madden NFL 06 version of Taylor captures him just as he was beginning to establish himself as a premier player in the league. Playing as Taylor in Madden NFL 25's All-25 Team will be a privilege." - Brian Parker.
Looking for the rest of the All-25 roster? Check back over the next few weeks as more of the greatest football video game athletes are revealed.
Madden NFL 25 will be available on Tuesday, August 27, for Xbox 360 and PS3, and fans can learn more at the Madden website. Pre-order today to receive exclusive Franchise Packs for your Connected Franchise and Madden Ultimate Team!