Posted August 6th at 12:00am.
To commemorate the 25th anniversary of Madden NFL, we've compiled the best players in Madden history with help from our EA SPORTS GameChangers.Today's reveal is wide receiver Randy Moss.
Randy Moss was always one of Madden's greatest weapons, dating back to his post-rookie year of Madden NFL 2000. But following a 2007 season where he set the record for touchdown receptions (23) in a single season, Moss launched himself to the top the wideout pecking order.
This selection is particularly bittersweet for Patriots fans, since Randy Moss' tenure in New England could have been all the more impressive if Tom Brady hadn't gone down for the season with a week one knee injury. But even without Brady throwing him the virtual pigskin, Moss was a monster in Madden NFL 09.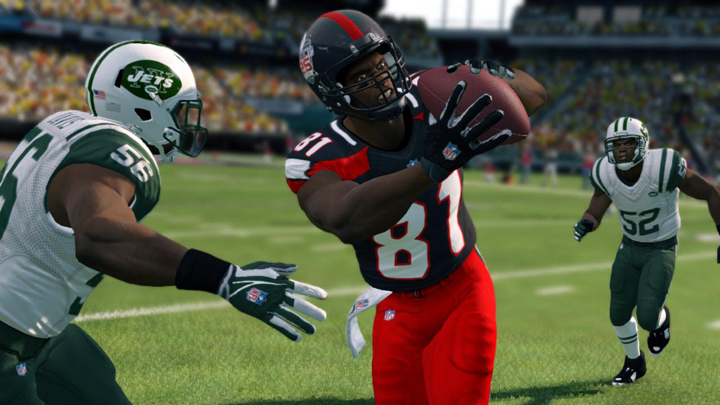 "Randy Moss in Madden NFL 09 had hands like glue, break-neck speed, and great leaping ability. Bring all that into a 6'4 frame, and you have one of the best virtual gridiron WRs ever, especially when running streak routes." – Brian Parker
With Matt Cassel replacing Brady post-injury; Moss almost single-handedly kept the Patriots respectable in Madden NFL 09.
"Randy Moss in Madden NFL 09 was perhaps the most spectacular receiver in a game that showcased spectacular catches. You could just throw the ball near him and he would come down with it, often in a way that made you question the laws of physics." - Shaun Mason
Even though the marriage between Moss and the Pats didn't end with Super Bowl glory, his tenure in Foxborough ranks among the greatest receiver performances in NFL history.
"Randy Moss 08 gets my vote, he showed up in New England wearing #6 to start the year. Moss looked different with his size and his ability to spectacular catch was unreal. The Pats offense in 08 was the best of all time and Moss was a true "weapon" who could do it all." – Zfarls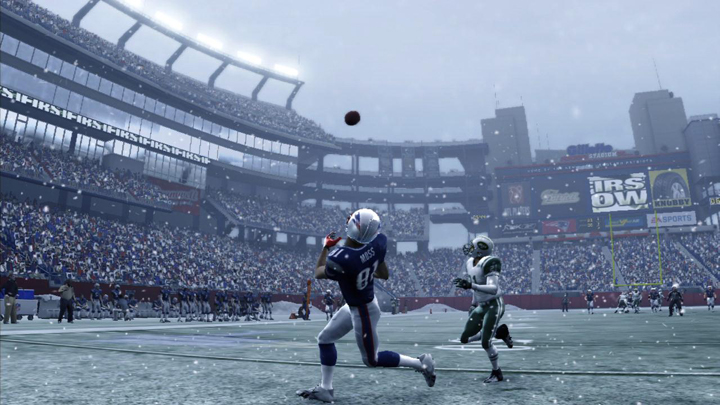 In real life: A threat to score on every play.
In the game: A disappointment if he didn't score on every play. Moss was a superhuman weapon that rendered prevent defenses to become a staple in opposing game plans. Says a programmer: "Bombs away! Moss is one of the greats. But you couldn't cover him with anyone, ever."
EXPERT OPINION
In a galaxy of fearsome cover boys, Moss is a supernova.
"He caught everything. His speed, leaping ability and sticky fingers made him as reliable as an extra point -- except instead of one point, Moss got six." - Shawn Drotar
"Can you say spectacular catch? In Madden NFL 09 all you had to do was the ball in the vicinity of Randy Moss and he would come down with the completion. The combination of speed and height made most one of the most feared receivers in Madden NFL history. Moss caused many people to stay in a Man Defense with 2 safeties over the top." - Simfballcritic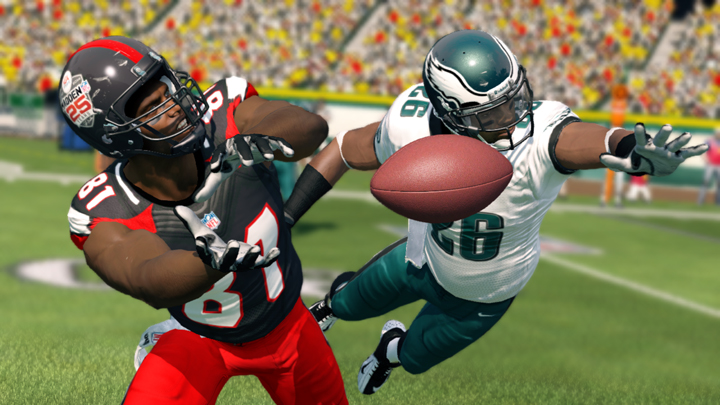 "Randy could catch anything in the air and used his insane jumping ability and awareness to abuse secondaries." - Corey Andress
Looking for the rest of the All-25 roster? Check back over the next few weeks as more of the greatest football video game athletes are revealed.
Celebrate the 25th anniversary of Madden NFL by pre-ordering Madden NFL 25 today to receive exclusive Franchise Packs for your Connected Franchise and Madden Ultimate Team!