Posted August 5th at 12:00am.
To commemorate the 25th anniversary of Madden NFL, we've compiled the best players in Madden history with help from our EA SPORTS GameChangers.Today's reveal is quarterback Michael Vick.
MICHAEL VICK
It's hard to believe that it's been a decade since the release of Madden NFL 2004, the year that featured the iconic Mike Vick on the cover. Vick was one of the most dangerous video game athletes of all time, with speed and acceleration ratings that could personally make the Atlanta Falcons "off-limits" in games between friends.
"Can you stop a Hurricane? The answer is no, you can only hope to weather the storm and pray the damage is minimal. Vick was a force of nature in Madden NFL 2004 in the hands of an unskilled player but in the hands of a pro, he was the second coming of Zeus. With a cannon arm and blazing speed, Vick completely changed how defenses played in Madden, which eventually led to defensive upgrades in Madden NFL 2005. What other player singlehandedly forced EA to change their game? None! Stopping Vick was impossible, the best course of action was to run a cover 3 and hope the other user made a mistake." - Casey Mosier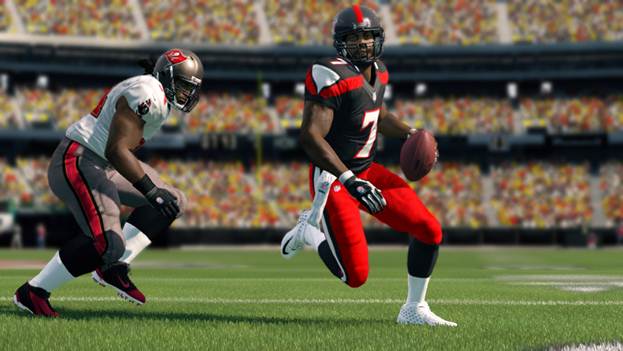 "Vick was the true definition of a "Playmaker." He is probably the most utilized QB in head-to-head matches in Madden history." - Brian Parker
"Michael Vick in Madden NFL 2004 was the most overpowering player in Madden history and every other virtual athlete pales in comparison. In real life, he was coming off one of the most dynamic quarterback seasons ever seen, and that translated to an off the chart Madden speed rating. Vick was so unstoppable that EA SPORTS introduced the Hit Stick in Madden NFL 2005 in part to reduce his scrambling effectiveness. Many Madden veterans still have nightmares about that version of Vick when they fall asleep." - Shaun Mason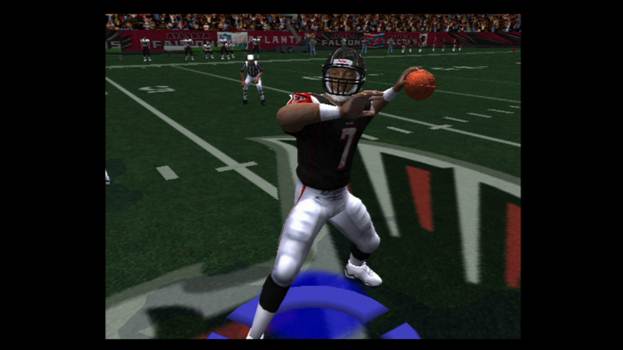 IN REAL LIFE
Vick completely broke the mold for athletic quarterbacks soon after joining the NFL. The league had never seen anyone with his skill set. Vick was named to his first Pro Bowl following the 2002-03 season, where he throw for 2,936 yards, and added 777 yards on the ground.
Just weeks after setting a (then) single-game QB rushing record with 173 yards against the Vikings, Vick led the Falcons to a stunning upset over the Green Bay Packers in the 2003 Wild Card Round. Atlanta's victory was the Packers' first ever playoff loss at Lambeau Field.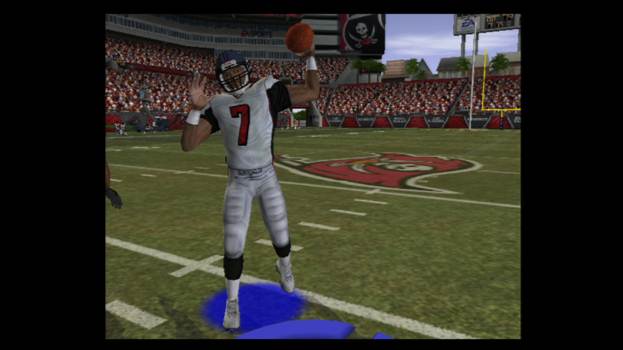 IN THE GAME
With the ability to drop back 20 yards and throw it 70, Vick was more dominant in Madden than in his game-themed Nike commercial -- so dominant, in fact, that EA SPORTS added ramped-up defense and snarling cover boy Ray Lewis to Madden NFL 2005." To further neutralize Vick, the Madden team went further the following season, adding the much-maligned Vision Cone in Madden NFL 06.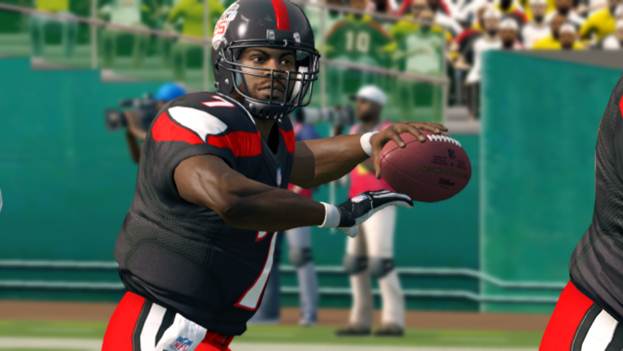 EXPERT OPINION
If you were playing as the [Atlanta] Falcons, here was your game plan: Call a play from the shotgun, run around in the backfield with Vick for a while, then run up the field to the line of scrimmage and hit a 60-yard strike on the run for six. If you were playing against the Falcons, here was your game plan: Put the controller down before you chuck it through your television." - Shawn Drotar
Players had to pick their poison against Vick. They could allow Vick to gash them for yards or try and hone in on him, which gave other Falcons weapons room to operate.

"Vicks breakaway speed forced defenses to focus solely on him which allowed everyone else to get open. This was a never ending vicious cycle that drove Madden gamers crazy on the virtual gridiron. Luckily there was an actual way to stop, or at least slow down Vick. Manually defending Peerless Price or Warrick Dunn and calling a QB Spy/Blitz would usually do the trick.
My goal was to take away Vick's number one option. Typically, I would send pressure off the left edge (because Vick is a lefty I always wanted him rolling to his weak side) and then I would QB Spy him off the opposite edge. This strategy probably only stopped Vick 25% of the time, but it gave me the best chance to win.

What separates Vick from the rest of this squad is simple. He broke the game and there was nothing you could do about it." – Sgibs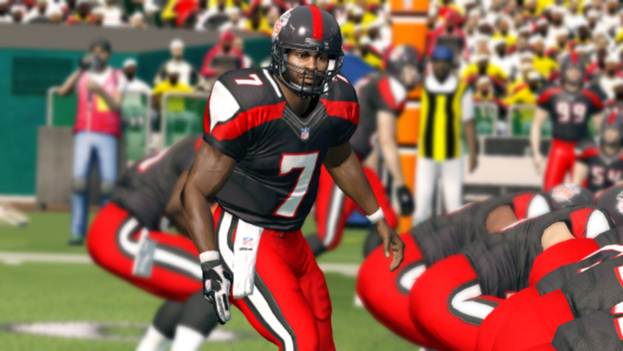 Vick is still a dangerous weapon in Madden, now running an offense created by new Philadelphia Eagles head coach Chip Kelly. However, Vick's video game legacy will forever to be tied to Madden NFL 2004. That version of Vick was unstoppable.
"In my opinion, 2004 Mike Vick is Madden's most threatening offensive player of all time." - Simfballcritic
Looking for the rest of the All-25 roster? Check back over the next few weeks as more of the greatest football video game athletes are revealed.
Celebrate the 25th anniversary of Madden NFL by pre-ordering Madden NFL 25 today to receive exclusive Franchise Packs for your Connected Franchise and Madden Ultimate Team!