Madden NFL All-25: DE Julius Peppers
Posted July 30th at 12:00am.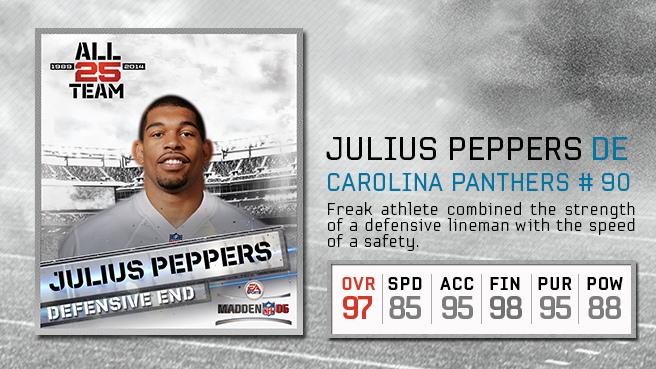 To commemorate the 25th anniversary of Madden NFL, we've compiled the best players in Madden history with help from our EA SPORTS GameChangers.Today's reveal is defensive end Julius Peppers.
JULIUS PEPPERS
A monster defensive end that possessed speed, strength and tackling ability, Julius Peppers was an absolute terror in Madden NFL 06 and is the perfect candidate for the All-25 team. Offenses had to keep tabs of Peppers at all times, since he was too strong for most offensive lineman and too fast for most double-teams.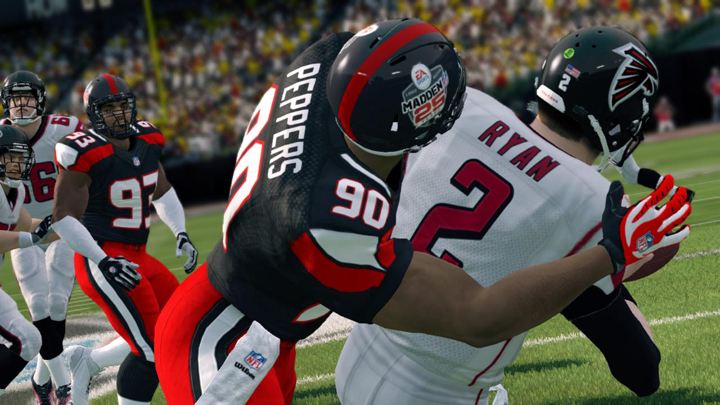 Not only was he one of the best pass rushers and sack masters ever in Madden NFL, he was also one of the best players in coverage, thanks to his raw athleticism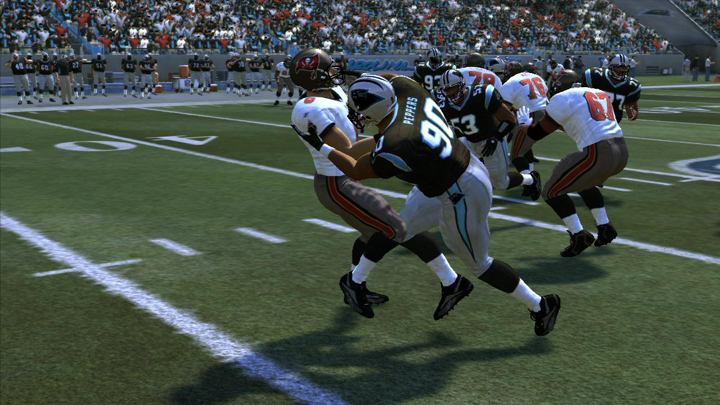 Peppers completely disrupted the opposition's running game, forcing players to think twice about running to his side. Peppers' combination of strength and speed could single-handedly shut down a toss sweep, so players would have to rethink game plans and essentially cut off half of the field. You couldn't risk a turnover if Peppers was standing between your running back and the sideline.
"Peppers had the ability to shed blocks at will, and with a few steps, became a wrecking ball of speed and lethal hit power. Peppers a sack machine that could force fumbles at will with the hit stick." – Corey Andress.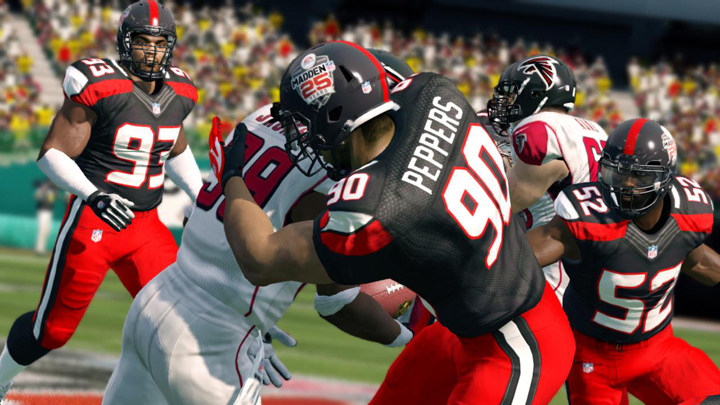 Looking for the rest of the All-25 roster? Check back over the next few weeks as more of the greatest football video game athletes are revealed.
Madden NFL 25 will be available on Tuesday, August 27, for Xbox 360 and PS3, and fans can learn more at the Madden website. Pre-order today to receive exclusive Franchise Packs for your Connected Franchise and Madden Ultimate Team!