Posted August 6th at 12:00am.
To commemorate the 25th anniversary of Madden NFL, we've compiled the best players in Madden history with help from our EA SPORTS GameChangers.Today's reveal is wide receiver Brian Finneran.
With his quarterback on the cover of Madden NFL 2004, wide receiver Brian Finneran was the main beneficiary in the receiving game as one of Michael Vick's favorite downfield targets.
"Finneran was the primary target of Mr. Vick, especially on 3rd down. Standing at 6'5, he could bring in passes whenever Vick wasn't making those big scrambles." - Brian Parker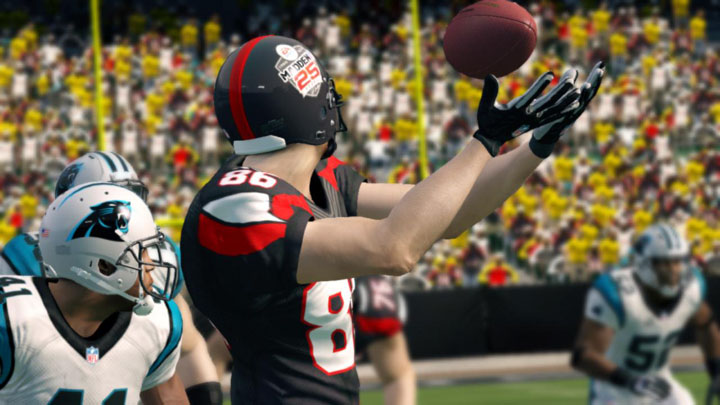 "Brian Finneran should have been a basketball player if his Madden NFL 2004 incarnation is any indication of this athletic ability. He was freakishly tall and could jump out of the building. If Michael Vick wasn't running around dominating defenses, all he had to do was lob the ball up for a Finneran rocket catch." - Shaun Mason
Although Finneran has been out of the sport since 2010, this former Falcons receiver gained much notoriety for his ability to convert clutch first downs.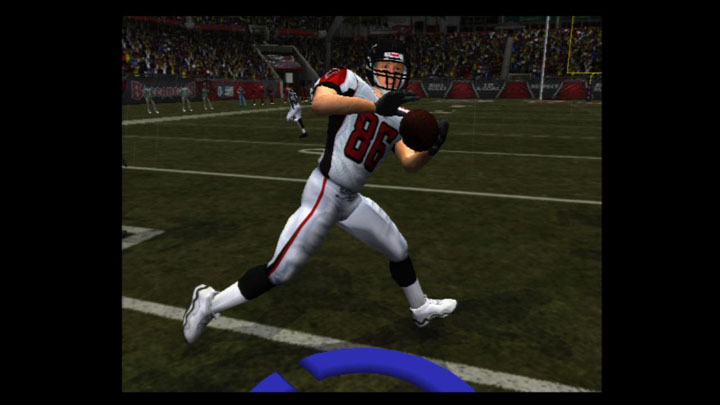 "With Vick having a HUGE arm, Finneran was an optimal target to head downfield and catch the deep pass. Madden players learned how to click onto Finnaran and get him to sky in the air with a well-timed jump over defenders. Once defenses finally felt like they could stop Vick, they would get beat deep by the 6'5 Finnaran." - Zfarls
Finneran was particularly notable in Madden NFL 2004 for his height and leaping ability, allowing him to get up and over the top of most defensive backs.
"A diamond in the Madden rough is how I like to refer to Brian Finneran. In the real world, Finneran was a solid receiver, but he was a god in the Madden world. Just when you started to focus too much on Vick, Finneran would be left in one-on-one situations. Needless to say, the outcome usually went in his favor." - Simfballcritic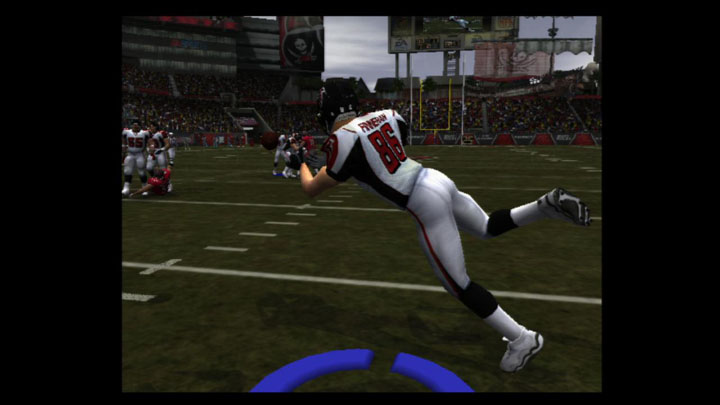 Finneran was never able to match the 56 catches he had in the 2002 season, which made him such a target in Madden NFL 2004. After Vick's injury in the 2003 preseason, Finneran caught just 26 passes.
"Finneran and the greatest quarterback in Madden history formed an explosive combo in Atlanta. Many players used Vick to scramble to the outside and then throw bombs and rockets to Finneran down the field, making defenders choose between leaving a man open down field or letting Vick have open running lanes." - Corey Andress
Looking for the rest of the All-25 roster? Check back over the next few weeks as more of the greatest football video game athletes are revealed.
Celebrate the 25th anniversary of Madden NFL by pre-ordering Madden NFL 25 today to receive exclusive Franchise Packs for your Connected Franchise and Madden Ultimate Team!