Posted August 1st at 12:00am.
To commemorate the 25th anniversary of Madden NFL, we've compiled the best players in Madden history with help from our EA SPORTS GameChangers.Today's reveal is safety Brian Dawkins.
BRIAN DAWKINS
Brian Dawkins led the Philadelphia Eagles defense for years, anchoring the secondary and providing big play ability from the defensive side of the ball.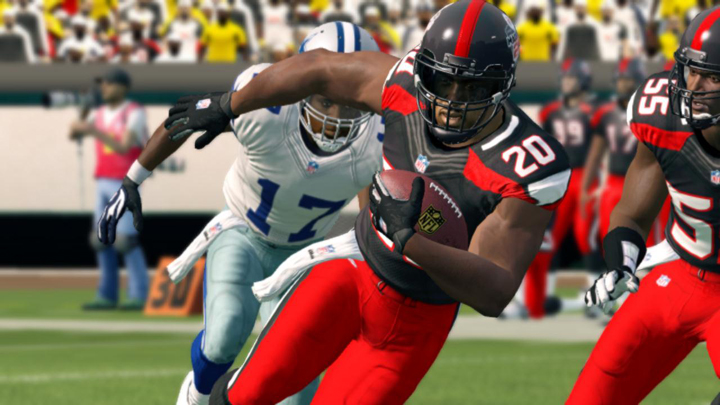 "An 11-time Pro Bowler and 6-time All-Pro, Brian Dawkins was a force in the Philadelphia Eagles secondary for more than 10 years. The 'version' of him from Madden NFL 99 captures him at the time of his first Pro Bowl selection, when the league was finally beginning to take notice of his impact on the field. His #20 has been retired in Philly, and he was a member of the Eagles 75th Anniversary Team and NFL 2000s All-Decade Team." - Brian Parker.
Dawkins strength was found in his athleticism. He could easily crowd the line on running plays, but his speed allowed you to recover quickly if you guessed wrong on the play call.
"Dawkins possessed hit power that made it look like he was shot out of a cannon. Aside from his ruthless tackling ability, he also had a good eye for the ball if thrown his direction. Dawkins gave WRs and TEs second thoughts about going over the middle." - Brian Parker.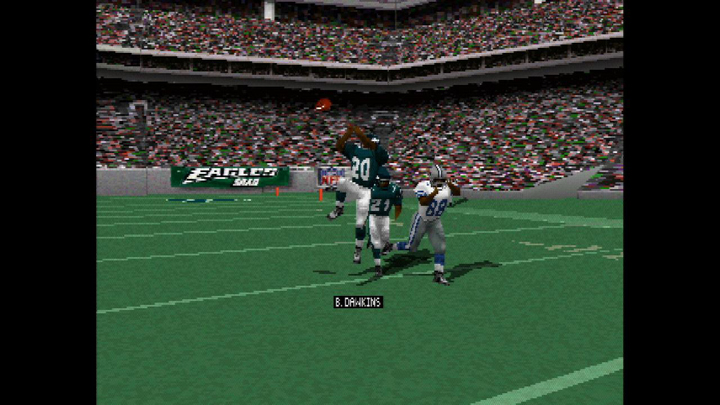 Dawkins always had a nose for the ball, and he was devastating on defenders as they'd go up for a user catch.
"Brian Dawkins was the original 'Ball Hawk' in Madden NFL 99. If you put the ball near him, he would get to it. If he wasn't picking off passes he was crushing ball carriers and intimidating receivers who dared come across the middle of the field." - Shaun Mason.
"With the most legendary intro in the franchise's history (Madden NFL 08), Brian Dawkins was a legend knocking balls loose both in the run and pass game. Every season, the Eagles were a true threat." - ZFarls.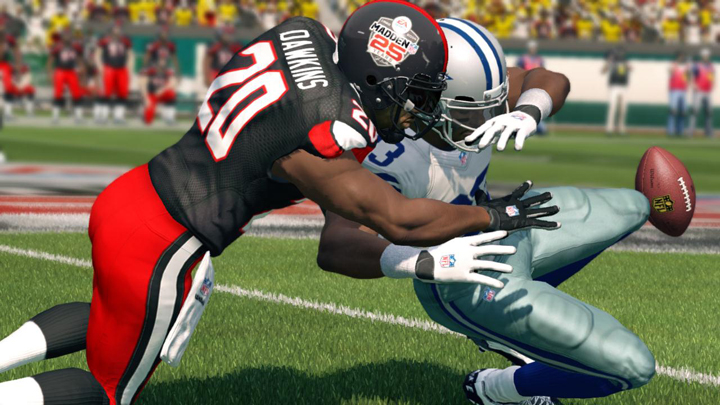 "Brian Dawkins was the definition of a center fielder and he was just as impressive in Madden NFL 99 as he was in real life. Not only did he have the ability to pick you off at any moment, he could also knock your block off if you came over the middle. Dawkins showed me that if you have the right personnel, you could cause a lot of fits with Cover 3 defense." - Simfballcritic.
Looking for the rest of the All-25 roster? Check back over the next few weeks as more of the greatest football video game athletes are revealed.
Madden NFL 25 will be available on Tuesday, August 27, for Xbox 360 and PS3, and fans can learn more at the Madden website. Pre-order today to receive exclusive Franchise Packs for your Connected Franchise and Madden Ultimate Team!