Nawid "GoalMachine21" Noorzai Interview
Posted July 25th at 12:00am.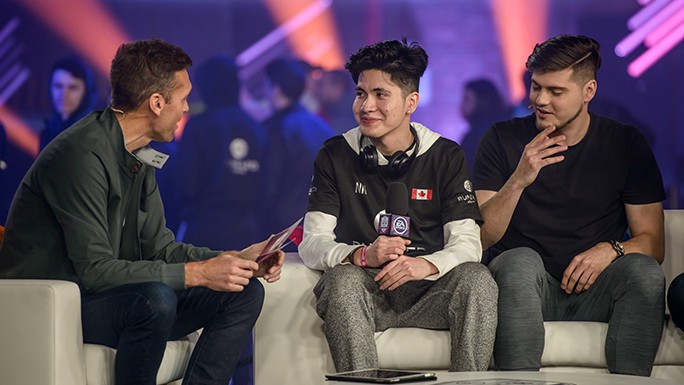 With a rise to the top at meteoric speed, Nawid "GoalMachine21" Noorzai, talks about how he went from starting to play FIFA competitively in December to play on the biggest in a matter of months. GoalMachine21 also chats about a possible rivalry brewing with FIFA heavyweight Spencer "Gorilla" Ealing, and the pressure of representing the Canadian FIFA community well in London.
How do you feel your competitive season went? I feel my competitive season has been the best it could be considering I started playing competitive FIFA a few months ago in December, and I've qualified to the biggest tournament of the year, which is the Grand Final.
What are your goals going into the FIFA eWorld Cup Grand Final? My goal going into the FIFA eWorld Cup Grand Final is to win it all of course because I believe I have the potential to do so.
Who is the best player you have ever played against? The best player I have ever faced was Rogue MsDossary in Manchester.
You have faced Gorilla in the knockout stages in two consecutive events and you have won one and lost one. Do you feel like you have a budding rivalry with one of the best FIFA players in the world? I don't feel like I have a rivalry with Gorilla even though I've faced him in two consecutive events, he is definitely one of the best players in the world and I'd love to play him in the knockouts once again in London.
You had a breakout performance in Manchester, because you were not particularly well-known in the pro community. Do you think that gave you an advantage? How do you need to adjust your game now that other pros know you better and know what to expect from you? Yes I do believe it was an advantage for me as I wasn't very well known in the community because I took everyone by surprise in my first major tournament and made it further than anyone had expected. Now that other pros know me better and what to expect, I will still continue to play the way I play but add a little bit of unpredictability in there.
You are the only competitor in the Grand Final from Canada. How important is it for you to put Canada on the competitive FIFA map? It is pretty important to me to put Canada on the competitive FIFA map as we are greatly underestimated and there is only one competitor. I feel a bit of pressure as I'm the only player but I'll try my best to do so.
Get your tickets to see the FIFA eWorld Cup Grand Final in London and watch the best FIFA players in the world live.
Don't miss any of the Grand Final action on our Twitch channel on August 2-4.
Follow us! Subscribe to the EA SPORTS FIFA Twitter, and Instagram channels for extended coverage live from London.