Posted April 17th at 2:00pm.
The latest tournament in the FIFA 18 Global Series on the Road to the FIFA eWorld Cup 2018 concluded on Sunday, April 15 at the Victoria Warehouse in Manchester, UK after an exciting weekend filled with drama, close results, and surprise contenders. Saudi competitor Falcon MSDossary made a surprise run through the Xbox bracket and defeated Germany's Eisvogel 6-4 in the epic Grand Final.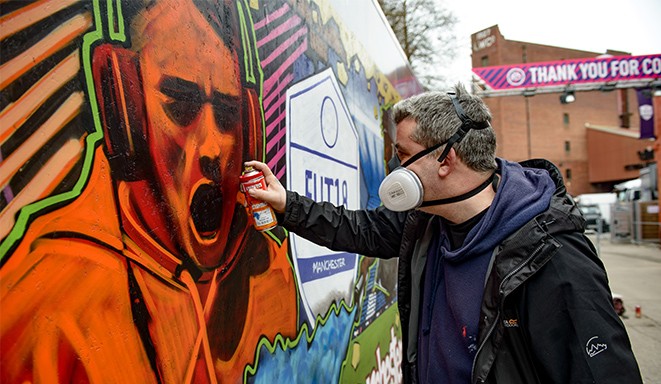 Local artist kELz0 creates a graffiti mural to welcome fans and competitors to the tournament.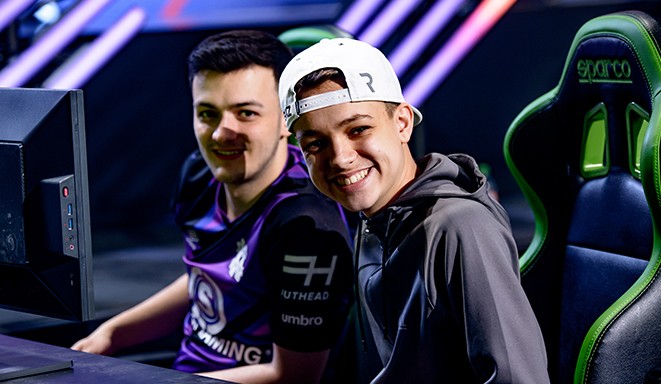 F2Tekkz is all smiles during a friendly match between himself, Hashtag Harry, NSE_SpiderKong, and NSE_Digo.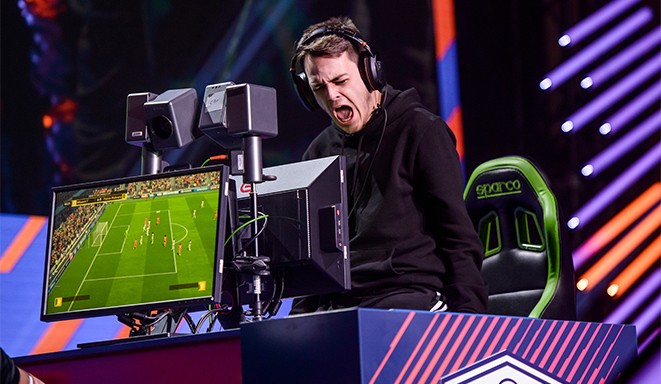 German pro NRaseck7 celebrates a big moment at FUT Champions Cup.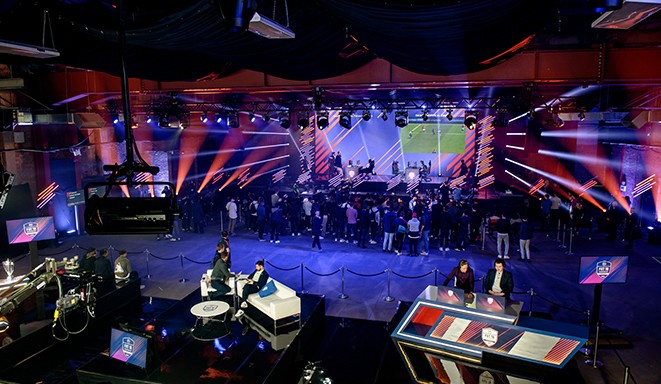 The setup at the Victoria Warehouse for the console finals of the FUT Champions Cup Manchester.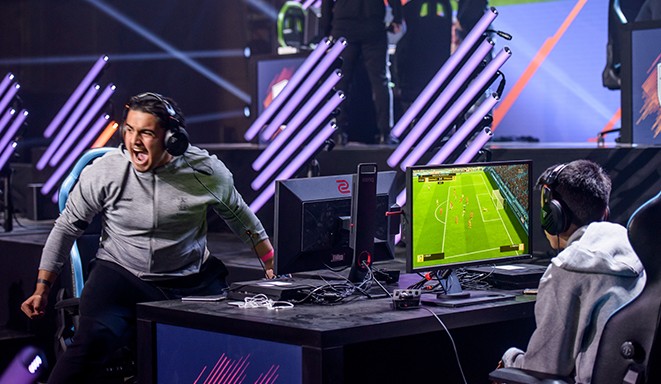 FIFAustun celebrates during his match with Zezinho23.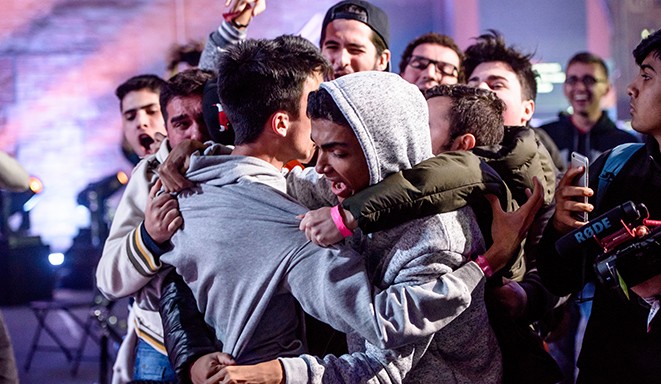 Zezinho23 joins the crowd after a big win.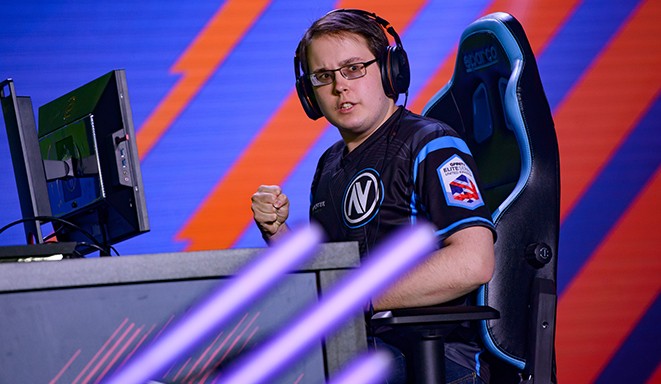 PS4 champion Eisvogel keeps his celebration low-key after an important win.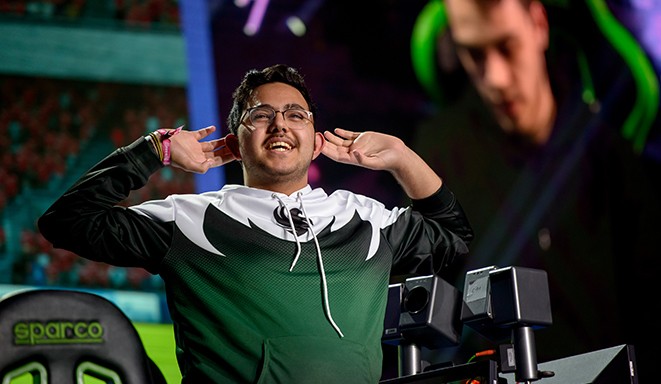 MSDossary basks in the cheers from the crowd after his Xbox final victory.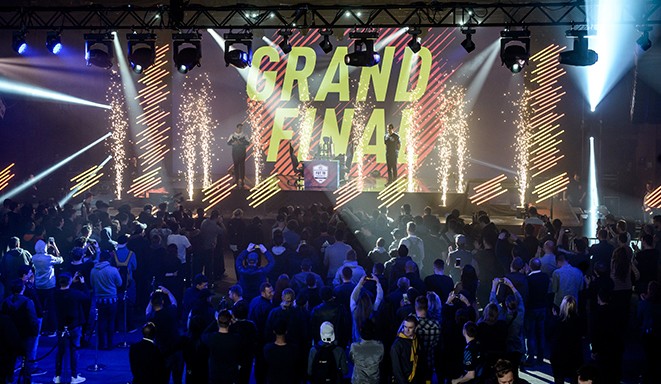 The Grand Finalists are presented in spectacular fashion at the Victoria Warehouse on Sunday.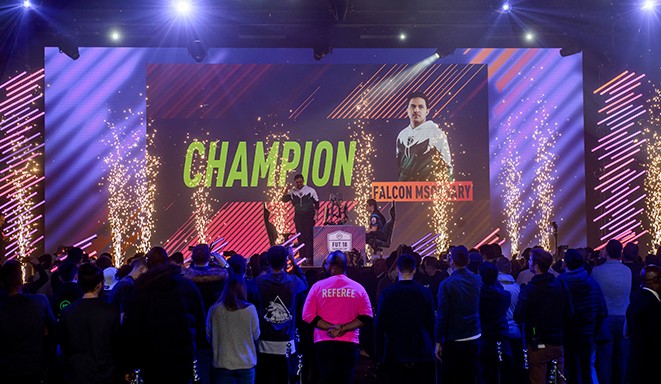 MSDossary is officially crowned champion of FUT Champions Cup Manchester after his 6-4 defeat of Eisvogel.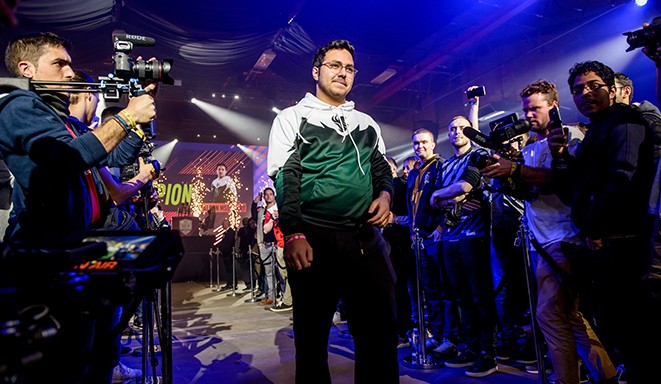 MSDossary soaks in the adoration as he walks to the podium to collect the coveted FUT Champions Cup trophy.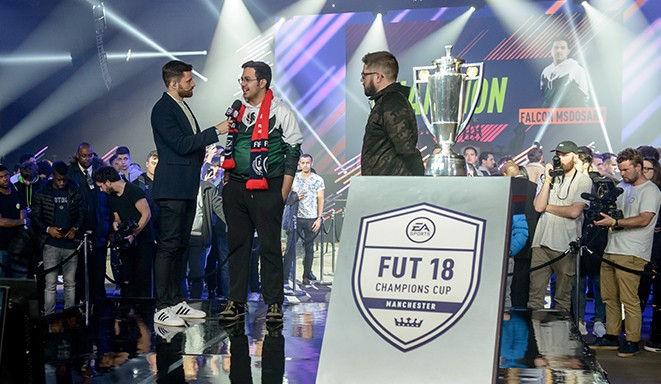 Tournament host Spencer Owen interviews MSDossary on his big win.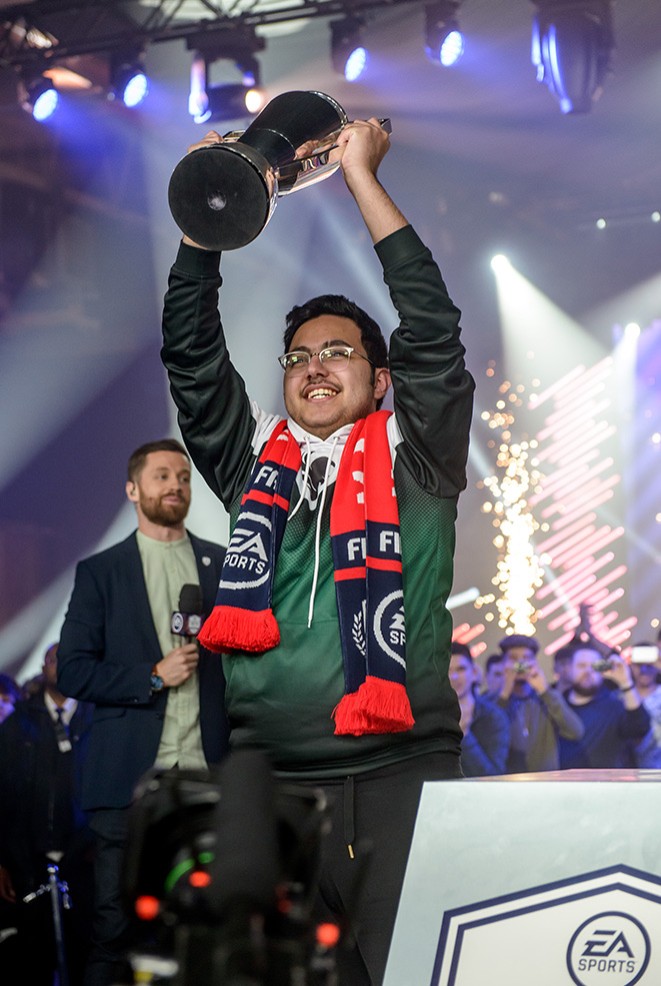 MSDossary finally lifts his trophy.
MSDossary poses with the trophy and FIFA Competitive Gaming Commissioner Brent Koning.