Posted June 4th at 8:30am.
Decision Day of the FIFA 18 Global Series PlayStation 4 Playoffs had everything: last minute goals, penalty shootout drama, the emergence of a new star, and a dominant performance from Nicolas99FC. Check out the highlights from the last day of competition in Amsterdam.
BEST PLAYSTATION PLAYER IN THE WORLD
From beginning to end, and particularly on Decision Day, Nicolas99FC was unstoppable. From the Round of 16 to the Grand Final, the Argentinian continued his win streak and, after 12 rounds of undefeated play, he became the number one PlayStation 4 seed in the FIFA eWorld Cup Grand Final. His style was unmatched on the pitch. Defensively he pressed his opponents at every moment, and going forward, he delivered some of the most beautiful goals of the tournament.
Here's how Nicolas99FC finished Decision Day. The first match of the day, the round of 16, against YimmieHD was a breeze. Nicolas99FC routed YimmieHD 7-2. The quarterfinals and semifinals matches were a little closer, but Nicolas99FC defeated both StefanoPinna in the quarterfinals and Marcuzo in the semifinals 3-2. Even with closer games, Nicolas99FC remained unfazed.
Check out his entire tournament journey.
When asked about his performance this weekend. Nicolas99FC said this:
"I am extremely happy. I am satisfied. It's been a lot of work. I've worked hard for this after the loss at the Grand Final in [the FUT Champions Cup] Barcelona and the semi-finals in [the FUT Champions Cup] Manchester. I've worked hard. I'm extremely happy that I've done it here."
Congrats, Nicolas99FC. See you in London.
SEEDING
The seeding is set for the FIFAeWorldCup. Megabit takes the number one seed for Xbox and Nicolas99FC is number 1 for PlayStation: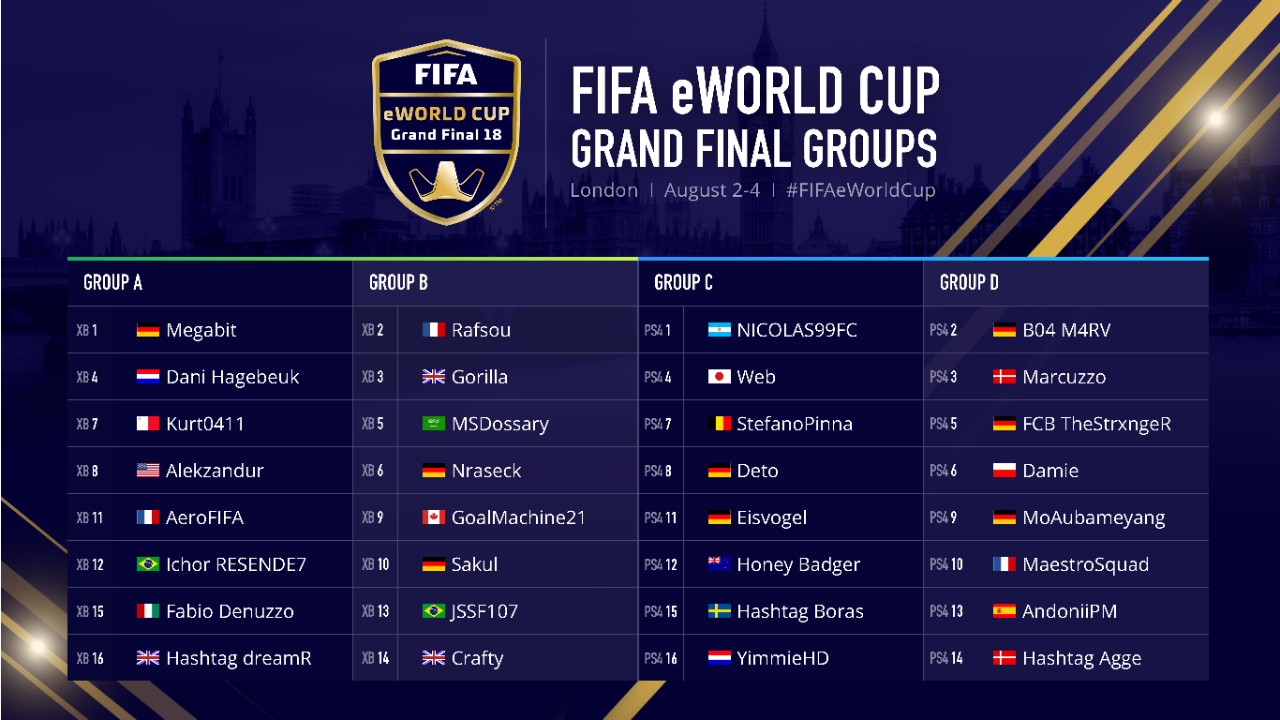 The Playoffs are done, but the competition continues. Join us August 2-4 for the FIFA eWorld Cup Grand Final in London. In the meantime revisit all the tournament action from the FIFA 18 Global Series Playoffs in Amsterdam here.
---
Follow us! Subscribe to the EA SPORTS FIFA YouTube Channel, Twitch Channel, Twitter, and Facebook.