FIFA Ultimate Team – The FUTTIES Winners
Posted July 29th at 1:00pm.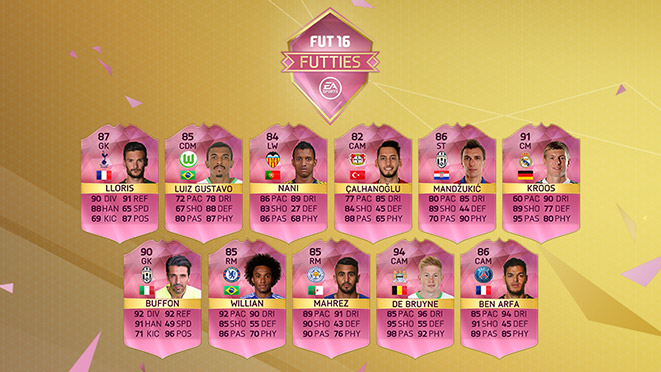 What will happen to the nominee items?
All nominees that won their FUTTIES's category will automatically be upgraded to FUTTIES winner items. This means they will receive a stat boost and feature a golden trim around their items. This is a permanent upgrade in FUT 16.
The nominee items have been removed from Packs and items that did not win The FUTTIES will stay in the game with their base stats.
How else can I get The FUTTIES winner items?
Look for the winner items in the Transfer Market. They will also be available in Packs until 6 pm, August 5, UK time.
Thanks again for your participation!
FIFA Ultimate Team