The FUTTIES
Posted July 15th at 8:00am.
After nearly two weeks of voting and over 1.5 million votes cast, here is the full list of FUTTIES winners!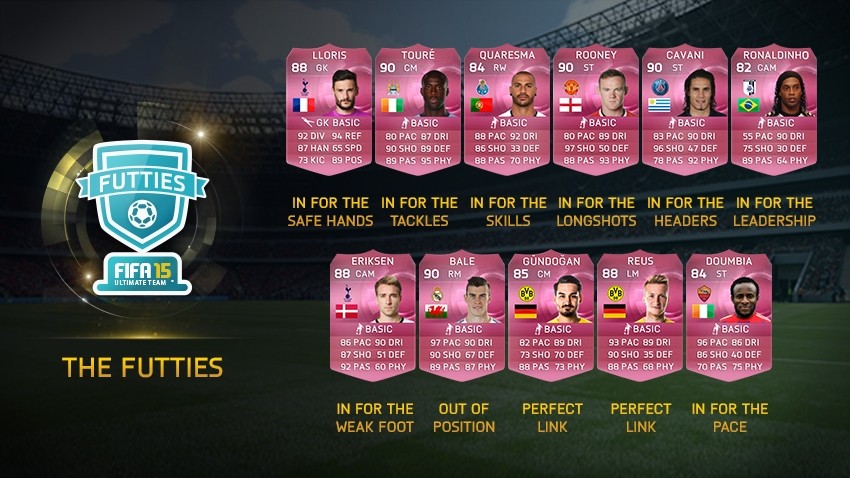 In for the Safe Hands: Hugo Lloris (Tottenham Hotspur - England)
In for the Tackles: Yaya Touré (Manchester City - England)
In for the Skills: Ricardo Quaresma (FC Porto - Portugal)
In for the Longshots: Wayne Rooney (Manchester United - England)
In for the Headers: Edinson Cavani (Paris Saint-Germain - France)
In for the Leadership: Ronaldinho (Querétaro - Mexico)
In for the Weak Foot: Christian Eriksen (Tottenham Hotspur - England)
Out of Position: Gareth Bale (Real Madrid - Spain)
Perfect Link: İlkay Gündoğan & Marco Reus (Borussia Dortmund - Germany)
In for the Pace: Seydou Doumbia (AS Roma - Italy)
These players will be available in FIFA Ultimate Team from July 15, 18:00 UK until July 22, 17:45 UK time.
Thanks again for voting!