FUTMas
Posted December 16th at 6:15pm.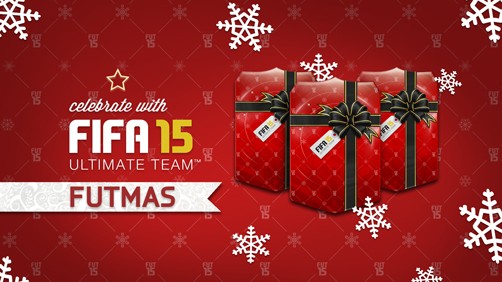 FIFA Ultimate TeamTM is celebrating FUTmas with new offers every day! From December 19, 2014 to January 2, 2015, check out all the exciting offers in-game available for a limited time only. Whether it's a tournament or pack offer, there is something for everyone!
Go to our Facebook page or follow us on Twitter for daily updates of what is offered in-game for that day!
FIFA 15 is now available worldwide. Pick up your copy today!