Aston Villa Play EA SPORTS 2014 FIFA World Cup
Posted May 15th at 12:00am.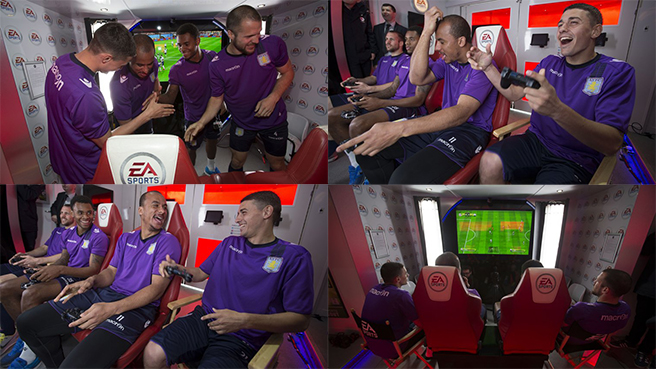 Last January, Christian Benteke showed off his FIFA 14 skills, beating out his fellow Aston Villa teammates in a series of intense matches. We decided to make a return visit to the Villa training facility, and we brought EA SPORTS 2014 FIFA World Cup Brazil with us.
Like our previous visit with Tottenham players, this was a co-op battle between squad mates. Gabriel Agbonlahor and Matthew Lowton took control of England, and faced stiff opposition from Dutchmen Ron Vlaar and Leandro Bacuna, who played as The Netherlands.
Which pair left training victorious? Check out the video below to see how the action unfolded.
Check out some behind-the-scenes photos from the day's events.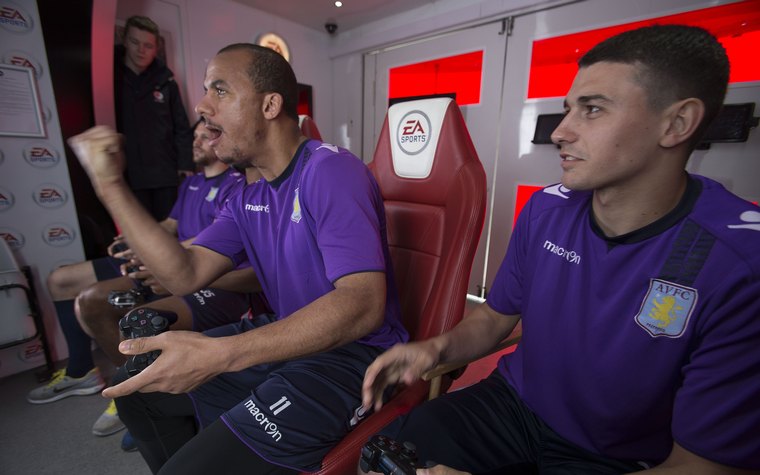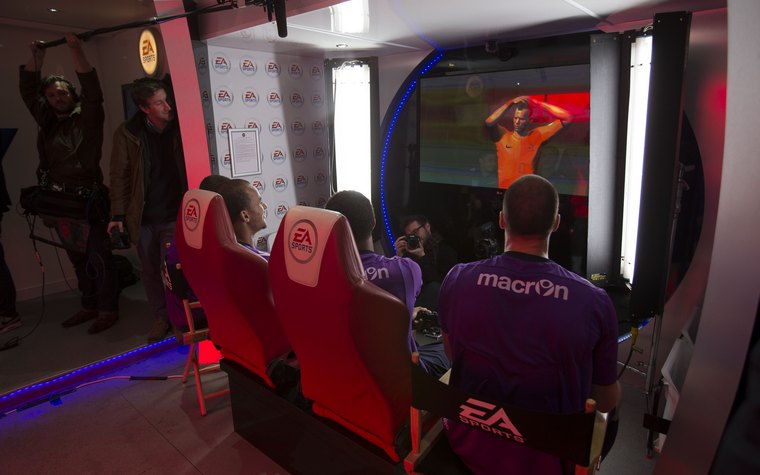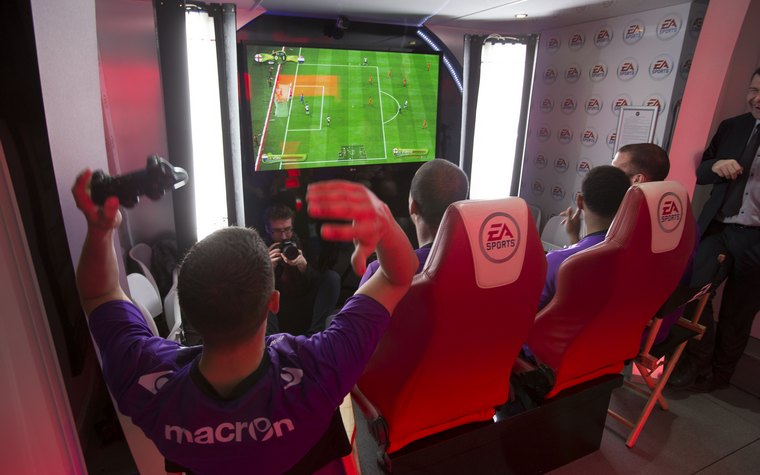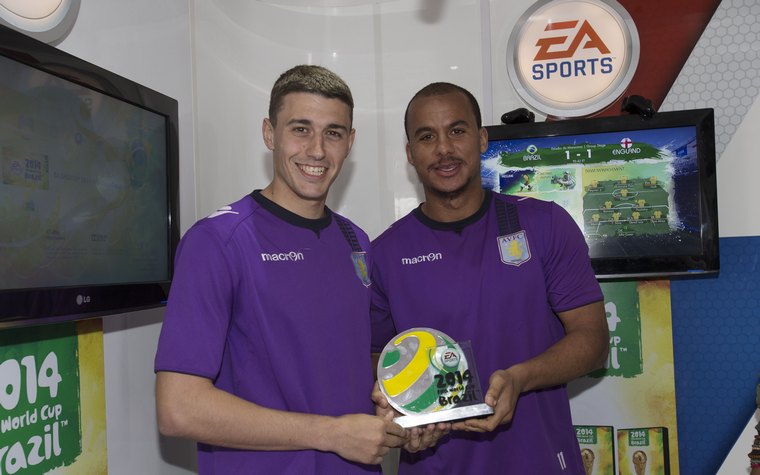 Buy EA SPORTS 2014 FIFA World Cup Brazil today, only on PlayStation 3 and Xbox 360.
Stay in the conversation on all things FIFA by liking us on Facebook and following us on Twitter.