FIFA 14 - Protect the Ball
Posted April 18th at 12:00am.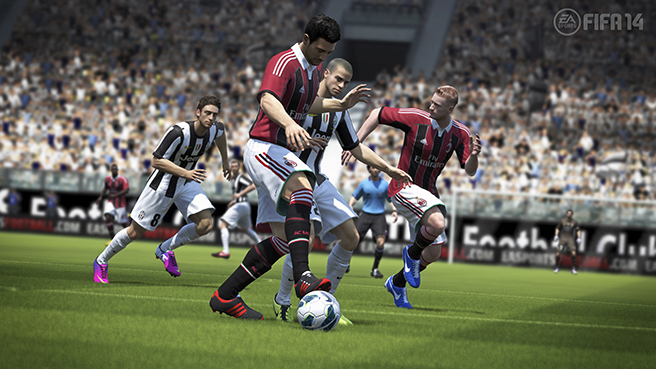 Arguably the best group of players ever assembled in La Liga, FC Barcelona has possessed the ball over an estimated 67 percent during their games this season. That's 10 per cent better than second-place, Real Madrid, and a big reason why Barca sits 16 points clear of their rivals with less than two months remaining in the season.
The development team at EA Canada has always recognized the intricacies of ball possession. In FIFA 14, franchise fans will dictate the tempo of a match with an all new gameplay feature: Protect the Ball.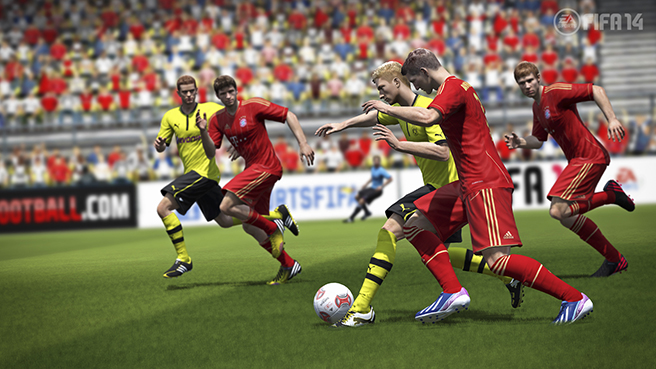 An intuitive mechanic, Protect the Ball is expected to enable players to fend off and block opponents from the ball while running at any speed. Now, when a ball carrier is being pulled while advancing, they will be able to counter this by stepping in front of the defender and using their body to shield the ball. With the ball at their feet, players will be able to step into the opposition and hold them off to maintain possession and make a pass.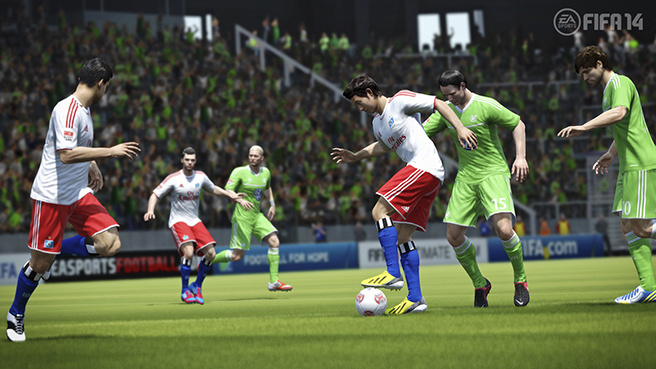 Protect the Ball also gives players the ability to fight for position prior to receiving the ball. Picture a striker at the top of the box waiting for an incoming ball from a midfielder; he will now be able to win that space, receive the ball with his back to the goal, and then turn defenders to create opportunities.
Controlling play through midfield and staying in possession of the ball will be very important to whether or not players can dictate the tempo of a FIFA 14 match. Protect the Ball. Dominate the midfield. Dictate the tempo.
Be sure to check out our other new features Pure Shot & Real Physics.
Stay tuned for even more on FIFA 14 in the coming days and weeks.