How The World Plays FIFA
Posted December 5th at 12:00am.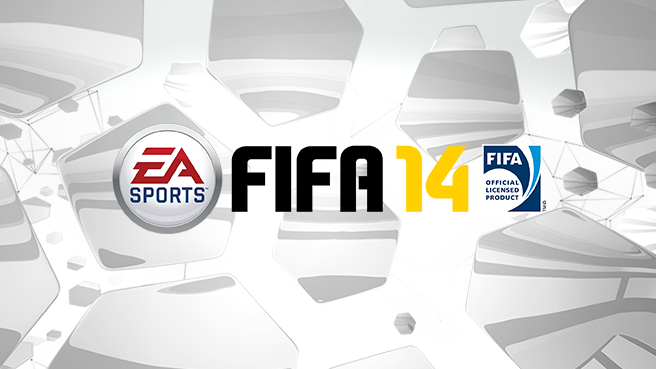 Every 90 minutes, there are nearly half a million matches of FIFA 14 being played. From FIFA Ultimate Team to Pro Clubs to Co-Op Seasons, there are a lot of ways to enjoy FIFA 14. But which are the most popular match-ups? Who are the most used goal-scorers? Who are the most transferred players in FIFA 14 Ultimate Team? There are so many cool facts about FIFA 14 we had to share a few.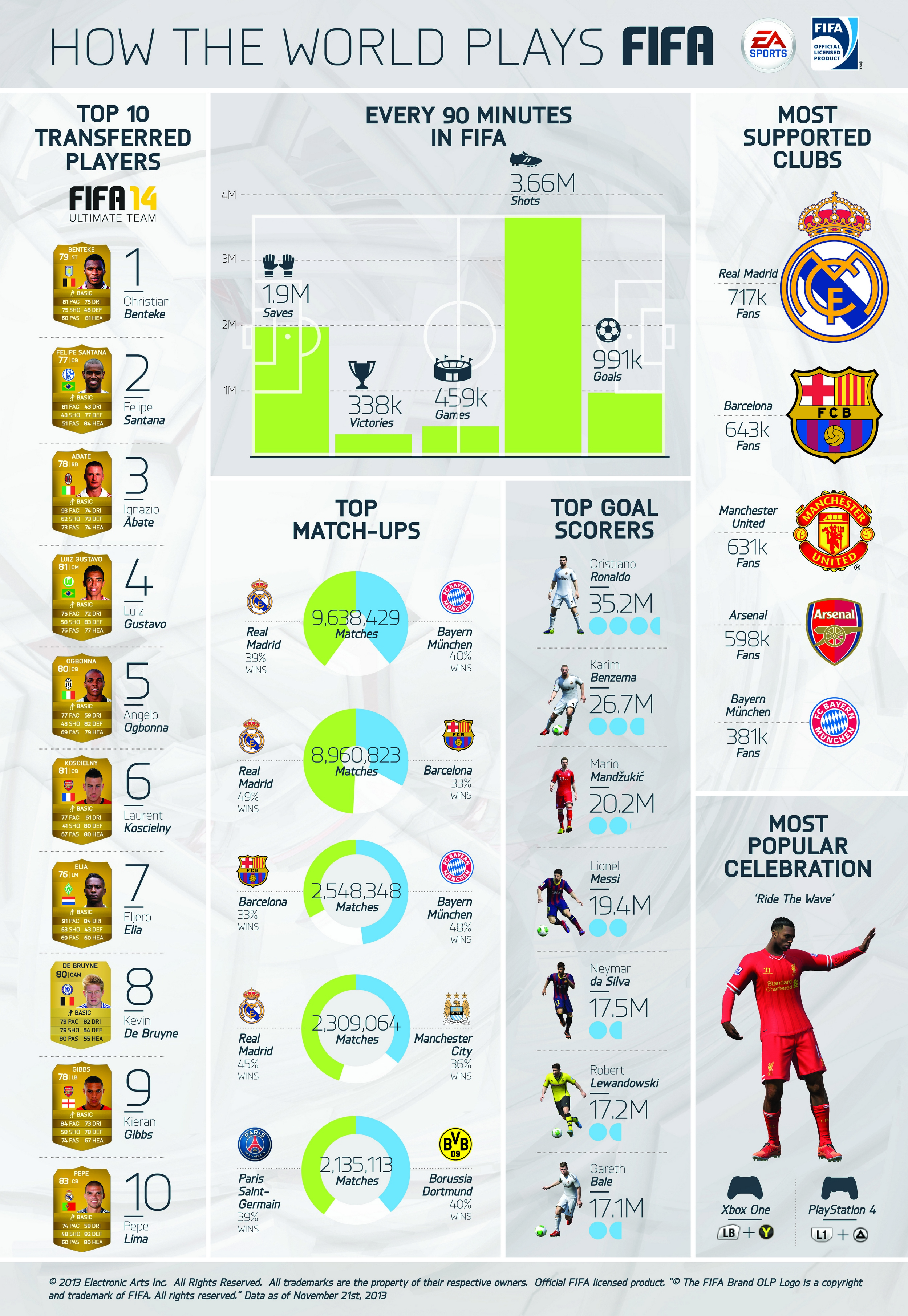 Click the image for an enlarged version
FIFA 14 is available now everywhere. Pick up your copy today.
Stay in the conversation on all things FIFA 14, like us on Facebook and follow us on Twitter.