'Tis the Season
Posted December 25th at 12:00am.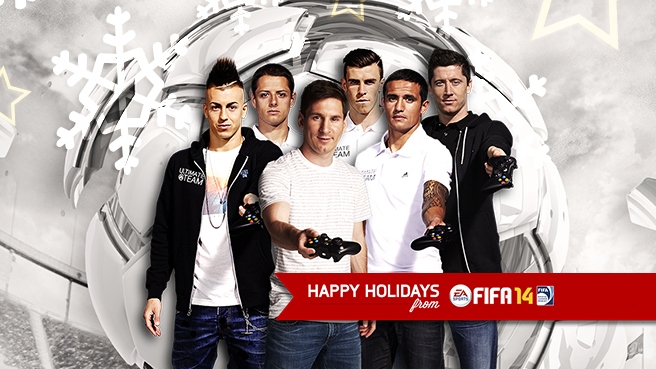 Give the gift of FIFA 14 and join millions of gamers around the world this holiday season.
Join the millions and pick up your copy of FIFA 14 now from a number of different retailers including Amazon, GameStop, Origin and many others.
Stay in the conversation on all things FIFA 14: like us on Facebook and follow us on Twitter.