FIFA 14 - Career Mode First Look
Posted April 19th at 12:00am.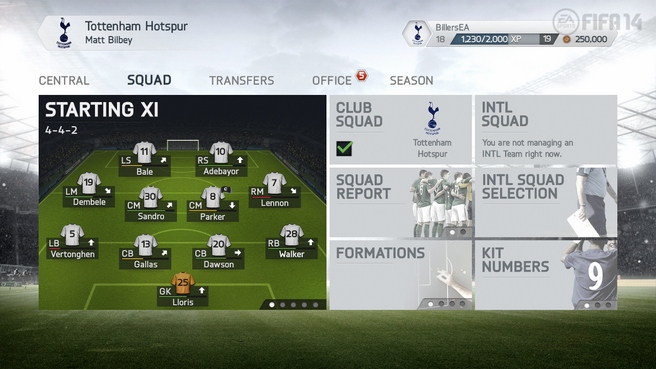 Behind the fabled youth academy of FC Barcelona or Arsene Wenger's impressive reputation for discovering unknown talent is a team of trusted scouts. These sophisticated global scouting networks are responsible for finding their club's next superstar, and FIFA 14 brings this world of professional scouting to life.
Global Transfer Network
The way you play Career Mode will forever change thanks to the Global Transfer Network. Managers are now able to develop, build and refine their network of scouts, gathering details on the attributes and traits of players from around the world. Scouts can be directed to search various leagues, player-types or keep an eye on specific players.
This innovative way of playing Career Mode also moves away from the concept of player overall rating as an on-demand metric of a player's abilities. Instead, you communicate to your scouts what type of player you are looking for, using football terms such as prolific, promising, pacey and many more. This results in greater interaction with your scouts and the transfer market, and will feel much more organic and authentic.
Best of all, scouting is no longer limited to the transfer window. As in the real world, your network of scouts now searches for talent year-round, better preparing you for the frantic transfer window.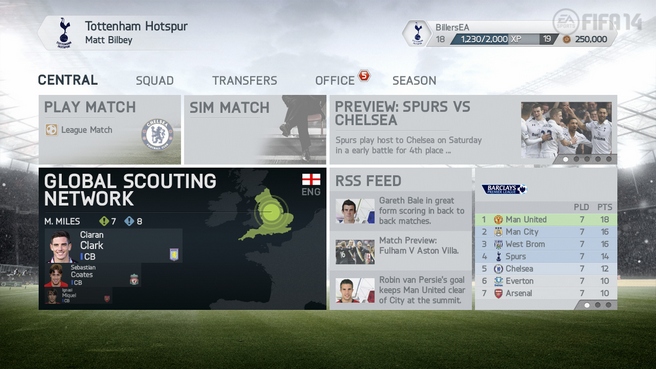 Career Hub
At the center of the Global Transfer Network is an all-new hub; the biggest revamp since its inception three years ago. The streamlined hub allows for intuitive navigation to all of the available Career Mode features. There will be fewer interruptions as communications from your club's staff will no longer distract you from the flow of the game. Live scouting reports are also delivered from your network in real-time to better inform your decision-making.
With FIFA 14's new Global Transfer Network you have the potential to unearth signings before they become the superstars of tomorrow.
Be sure to check out our other new features Pure Shot & Real Physics & Protect the Ball.
Stay tuned for even more on FIFA 14 in the coming days and weeks.