FIFA 14 Takes Home Top Honors From gamescom
Posted August 27th at 12:00am.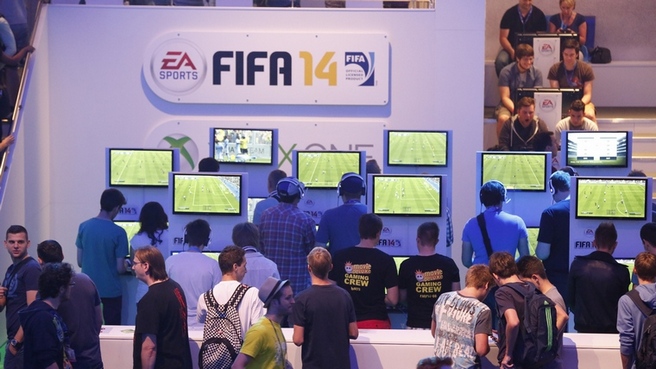 The FIFA team announced a ton of new features at gamescom in Cologne, Germany for FIFA 14. Fans were treated to the reveal of a new online mode, new leagues and teams and the introduction of FIFA Ultimate Team Legends.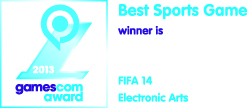 FIFA 14 was a big winner at gamescom, earning multiple nominations and winning "Best Sports Game" from the show itself, in addition to earning other awards from sites like PlayStation Universe.
WINS
Best Sports Game – FIFA 14 / Official Gamescom Awards – general franchise
Best Sports Game – PSU (UK) – general franchise
Gamescom Favourite – FIFA 14 Gen 3 | Play3
Best Sports Game – FIFA 14 Gen 4 | Habniatop, Russia
NOMINATIONS
People's Choice – FIFA 14 Gen 4 | IGN (global)
Game of the Show – FIFA 14 Gen 4 | Gameswelt (Germany)
Choice of the Pack – FIFA 14 Gen 4| Gamerspack (US)
Here is a recap of FIFA 14 at gamescom.
Learn more about all the interesting features coming to FIFA 14 and pre-order the game now to receive 24 FIFA Ultimate Team Gold Packs and other cool bonuses (where applicable).
Stay in the conversation of all things FIFA 14, like us on Facebook or follow us on Twitter.