Clint Dempsey Signs Endorsement Deal With EA SPORTS
Posted September 10th at 12:00am.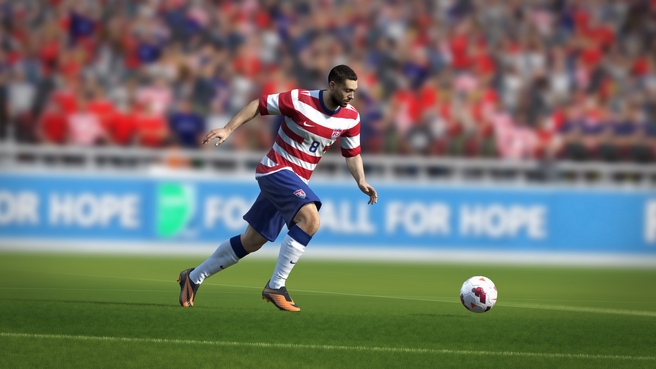 Clint Dempsey is one of the most popular and successful American soccer players on the planet, and now he's a member of the EA SPORTS FIFA Family. The Seattle Sounders midfielder has signed a multi-year endorsement deal with EA SPORTS, which will allow him to be featured in the latest FIFA 14 GameStop commercial airing across the United States.
Those who pre-order FIFA 14 at GameStop will get access to the three goal celebrations featured in the advert, as well as 24 FIFA Ultimate Team Premium Gold Packs.
FIFA 14 hits stores on September 24 in North America and September 27 everywhere else in the World. Stay in the conversation of all things FIFA, like us on Facebook and follow on Twitter.