Posted May 18th at 3:00pm.
In FIFA Mobile, we're celebrating the top performers from the five major European Leagues with a series of Team of the Season (TOTS) releases. Over the next few weeks, we will feature over 100 special Player Items, various Pack Offers, and different TOTS Live Events. Continue reading to learn more about Team of the Season.
TOTS Player Releases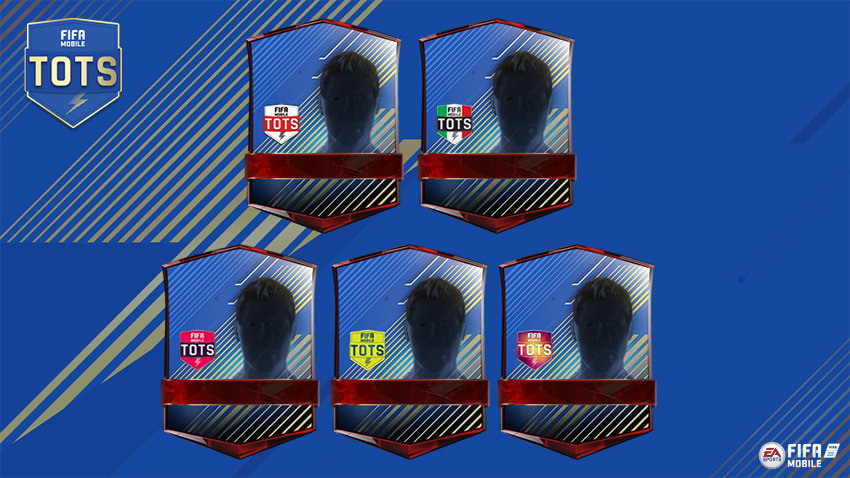 Every Friday for the next five weeks, we will announce Team of the Season squads for five of the biggest leagues in Europe. Each team announcement will feature 23 players (11 starters and 12 reserve players) chosen based on their performance in domestic league play.
Once available, click the respective Leagues to see the complete list of players chosen:
Obtaining TOTS Player Items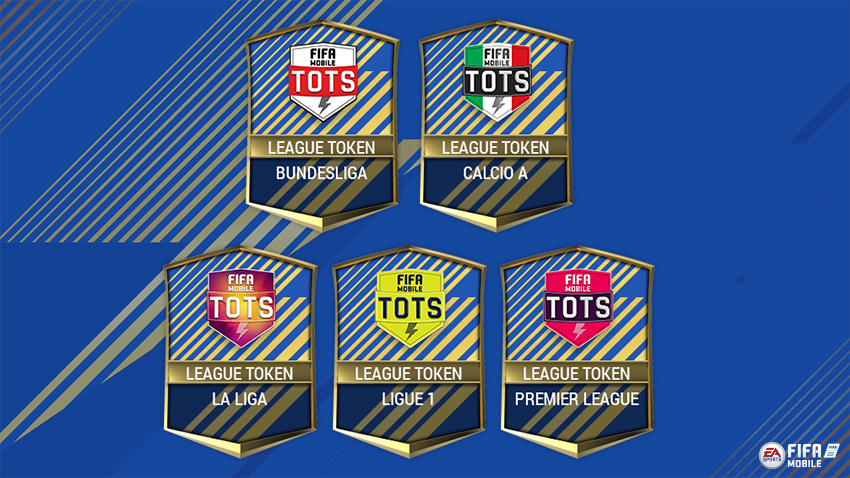 There are two ways of earning Team of the Season Players.
The first is through the Starters Plan. Each League will have a specific Starters Plan that rewards you with 1 of the 11 players we picked as a Starter. Completing this plan will also earn you a TOTS Upgrade Token, which you will need later.
There is a second Plan, the Reserve Plan, which rewards you with one of the Reserve Players for that league but you could pull one of the Starters. Completing this Plan does not grant TOTS Upgrade Tokens.
Both Plans require a set number of Tokens and Base Player Items from the corresponding League. It is possible to get Tokens by completing certain Live Events or in TOTS Packs available in the store.
Each of these two Plans has different requirements, so please be sure to check in-game to see what you will need to complete them.
You will be able to buy or sell League Team of the Season Players Items through the Market. TOTS Upgrade Tokens are only available by completing the various Starter Plans.
Overall Team of the Season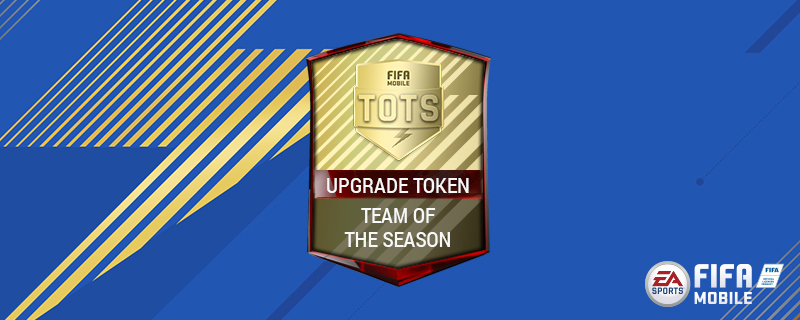 Following the release of the five League-specific Teams of the Seasons, we will announce a special Team of the Season, which will feature 23 players from across those leagues. The players picked here will have their own corresponding Plans which you can complete to give them an upgrade to their stats.
Once announced, requirements on how to upgrade these players will appear in-game.
You will be able to buy or sell the players that make up this Team of the Season.
FIFA Mobile's Ultimate Team
As the community completes the Plans around the Overall Team of the Season, we will track the 11 most completed Plans (1 goalkeeper and 10 outfield players) and create an Ultimate Team. There will be another opportunity to upgrade those items.
We'll announce on social and in-game the 11 players that make up this team and the requirements needed to complete their Plans.
Please note that these Player Items are untradeable.
We will announce each League Team of the Season on Friday at 10 am PT/ 18:00 UK on Twitter and Facebook, with the players made available in-game that same day. TOTS will run in FIFA Mobile until July 3*.
*This end date is subject to change.