FIFA Mobile's Top 50 Ratings - EA SPORTS
Posted August 31st at 8:00am.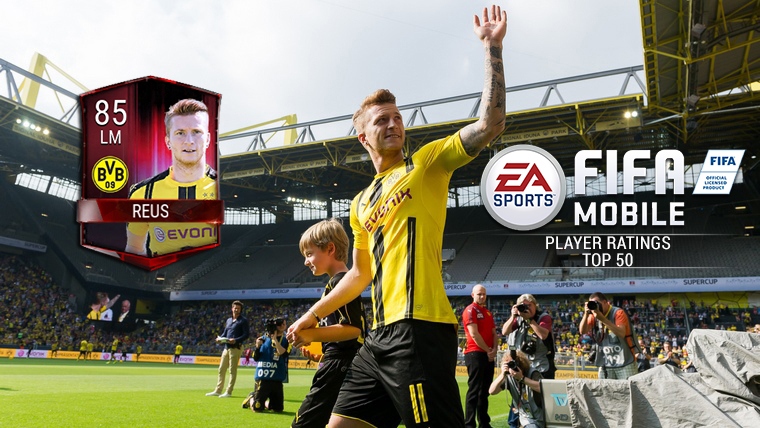 FIFA Mobile launches around the world this Fall. Today, we announce the Top 50 base-player items available in the game.
Two things of note about this list:
This does not include special release items such as In Forms or higher-rated player items rewarded upon completing certain Plans (eg. Ultimate Flashbacks, Domination, etc...). Be on the lookout for special-edition items revealed throughout the year.
FIFA Mobile uses a slightly different formula to calculate in-game player ratings but still uses the same internal data used for FIFA 17.
#50-41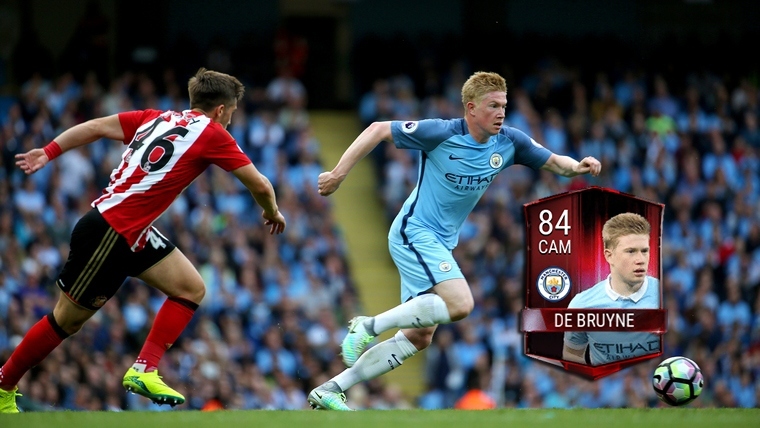 50. Philipp Lahm – Bayern Munich (Germany) – RB – 83 OVR
49. Aritz Aduriz – Athletic Bilbao (Spain) – ST – 83 OVR
48. Per Mertesacker – Arsenal (England) – CB – 83 OVR
47. José Reina – Napoli (Italy) – GK – 83 OVR
46. John Terry – Chelsea FC (England) – CB – 83 OVR
45. Kevin De Bruyne – Manchester City (England) – CAM – 84 OVR
44. Bernd Leno – Bayer Leverkusen (Germany) – GK – 84 OVR
43. Thomas Müller – Bayern Munich (Germany) – RF – 84 OVR
42. Pierre-Emerick Aubameyang – Borussia Dortmund (Germany) – ST – 84 OVR
41. Alexis Sánchez – Arsenal (England) – LW – 84 OVR
#40-31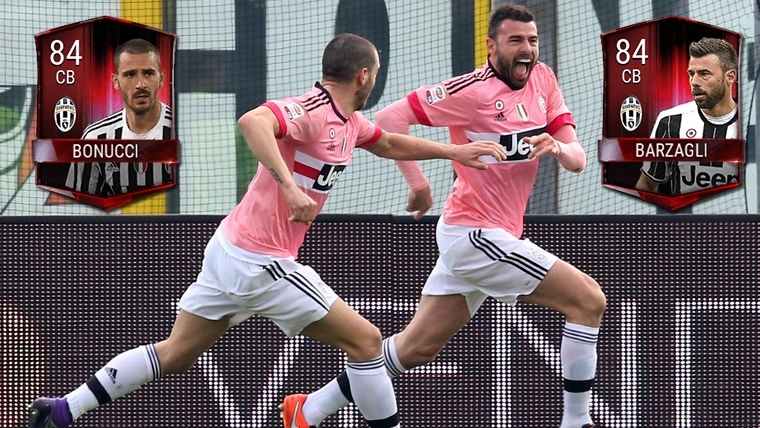 40. Leonardo Bonucci – Juventus (Italy) – CB – 84 OVR
39. Ángel Di María – Paris Saint-Germain (France) – RW – 84 OVR
38. Claudio Marchisio – Juventus (Italy) – CM – 84 OVR
37. Sokratis Papastathopoulos – Borussia Dortmund (Germany) – CB – 84 OVR
36. Ezequiel Garay – Zenit St. Petersburg (Russia) – CB – 84 OVR
35. Karim Benzema – Real Madrid (Spain) – ST – 84 OVR
34. Franck Ribéry – Bayern Munich (Germany) – LM – 84 OVR
33. Andrea Barzagli – Juventus (Italy) – CB – 84 OVR
32. Andrés Iniesta – FC Barcelona (Spain) – CM – 84 OVR
31. Jan Oblak – Atlético Madrid (Spain) – GK – 85 OVR
#30-21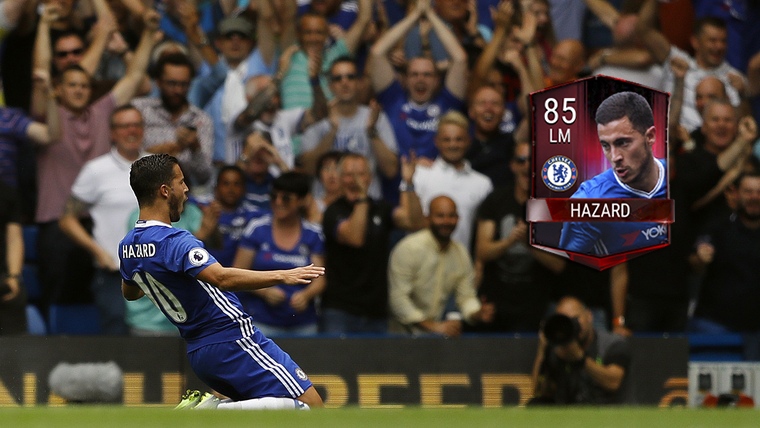 30. Antoine Griezmann – Atlético Madrid (Spain) – ST – 85 OVR
29. Marco Reus – Borussia Dortmund (Germany) – LM – 85 OVR
28. Eden Hazard – Chelsea FC (England) – LM – 85 OVR
27. Diego Godín – Atlético Madrid (Spain) – CB – 85 OVR
26. Mats Hummels – Bayern Munich (Germany) – CB – 85 OVR
25. Luka Modrić – Real Madrid (Spain) – CM – 85 OVR
24. Miranda – Inter Milan (Italy) – CB – 85 OVR
23. Hugo Lloris – Tottenham Hotspur (England) – GK – 85 OVR
22. Gonzalo Higuaín – Juventus (Italy) – ST – 85 OVR
21. Samir Handanovič – Inter Milan (Italy) – GK – 85 OVR
#20-11
20. Sergio Ramos – Real Madrid (Spain) – CB – 85 OVR
19. Vincent Kompany – Manchester City (England) – CB – 85 OVR
18. Pepe – Real Madrid (Spain) – CB – 85 OVR
17. Petr Čech – Arsenal (England) – GK – 85 OVR
16. Arjen Robben – Bayern Munich (Germany) – RM – 86 OVR
15. Gianluigi Buffon – Juventus (Italy) – GK – 86 OVR
14. Thibaut Courtois – Chelsea FC (England) – GK – 86 OVR
13. Thiago Silva – Paris Saint-Germain (France) – CB – 86 OVR
12. Sergio Agüero – Manchester City (England) – ST – 86 OVR
11. Giorgio Chiellini – Juventus (Italy) – CB – 86 OVR

#10-1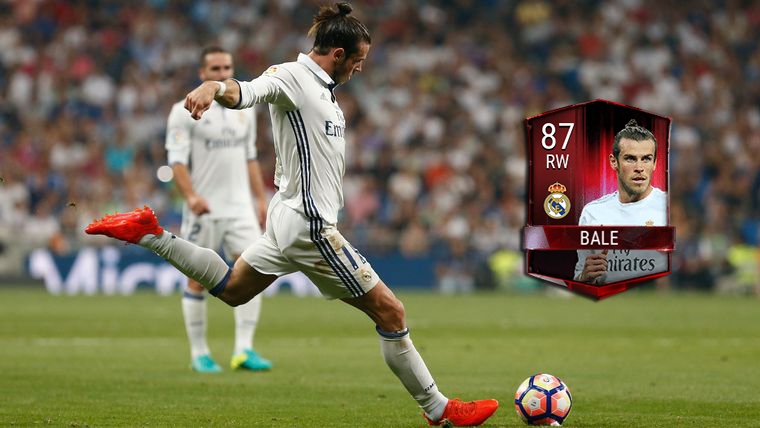 10. Zlatan Ibrahimović – Manchester United (England) – ST – 86 OVR
9. David De Gea – Manchester United (England) – GK – 87 OVR
8. Robert Lewandowski – Bayern Munich (Germany) – ST – 87 OVR
7. Gareth Bale – Real Madrid (Spain) – RW – 87 OVR
6. Neymar Jr. – FC Barcelona (Spain) – LW – 88 OVR
5. Luis Suárez – FC Barcelona (Spain) – ST – 88 OVR
4. Jérôme Boateng – Bayern Munich (Germany) – CB – 89 OVR
3. Manuel Neuer – Bayern Munich (Germany) – GK – 89 OVR
2. Cristiano Ronaldo – Real Madrid (Spain) – LW – 90 OVR
1. Lionel Messi – FB Barcelona (Spain) – RW – 91 OVR