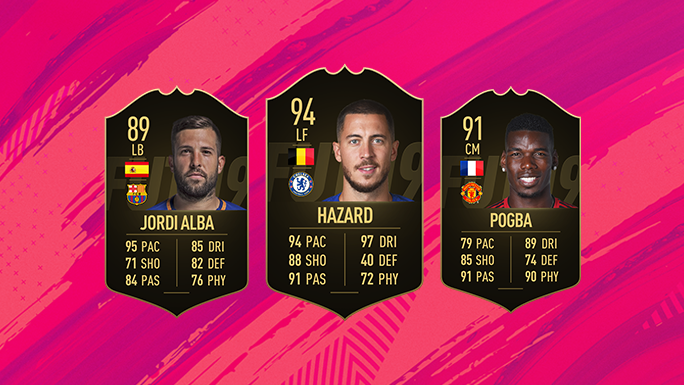 Eden Hazard scorede to mål, da Belgien besejrede World Cup-kvartfinalisterne fra Rusland.
Paul Pogba var den helt store drivkraft for de regerende World Cup-mestre fra Frankrig, da de fik en ubesejret start på deres EM-kvalifikation.
Jordi Alba lagde op til et mål mod Norge og skabte i det hele taget store problemer for sine modstandere, da de tidligere EM-vindere fra Spanien indledte deres kvalifikation med to sejre.
Det kan tage et par timer at opdatere dynamiske spillerkort i spillet