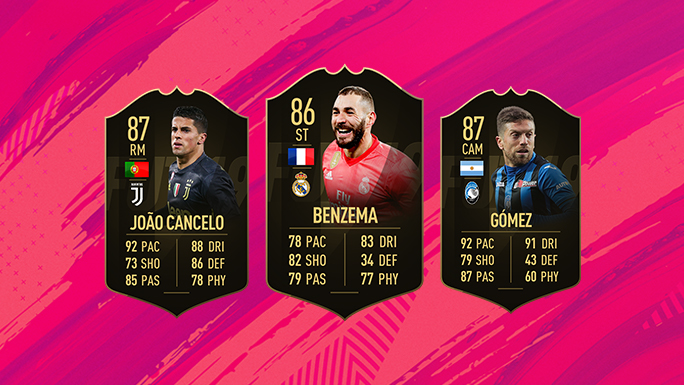 Karim Benzema fandt vej til netmaskerne to gange – og vej til TOTW for første gang i sæsonen – i Real Madrids 4-2-sejr.
Alejandro Papu Gomez lagde op til to mål, da Atalanta kæmpede sig til uafgjort mod Roma. 
João Cancelo udlignede for Juventus, da de vendte et truende nederlag til en 2-1-sejr over Lazio.
Det kan tage et par timer at opdatere dynamiske spillerkort i spillet