Umfrage zur FIFA 14 Demo
Posted September 10th at 12:00am.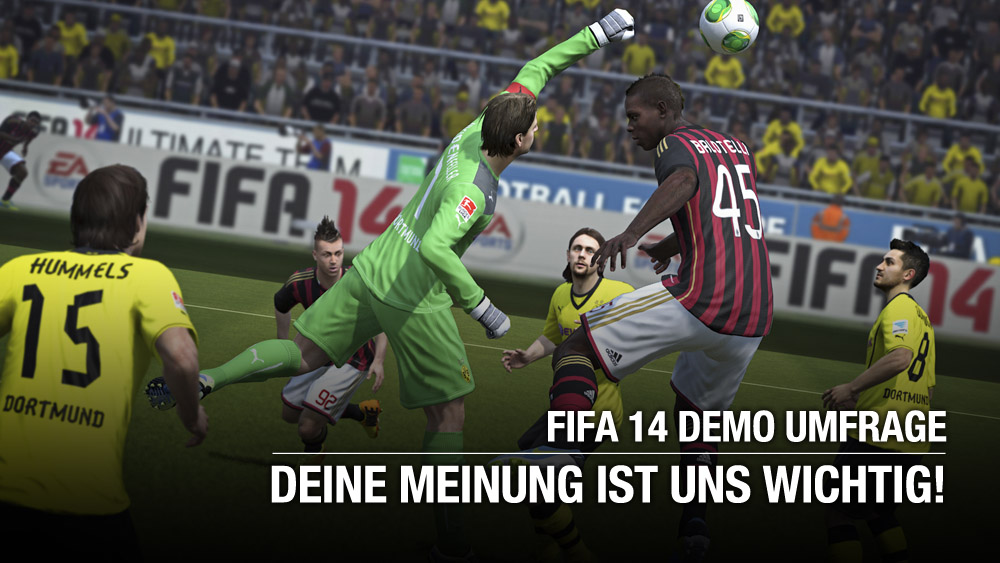 Wir hoffen, ihr hattet bisher viel Spaß mit der FIFA 14 Demo. Wir würden uns freuen, wenn ihr uns euer Feedback über die folgende Umfrage mitteilen könntet. Unter allen Teilnehmern verlosen wir FIFA 14!
Create your free online surveys with
SurveyMonkey
, the world's leading questionnaire tool.