EA SPORTS UFC - Developer Video Series
Posted March 19th at 12:00am.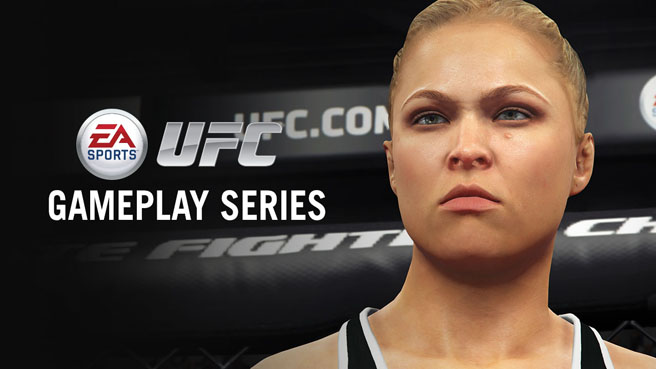 Get ready to experience the world of MMA like never before! EA SPORTS UFC ushers in a new era of the virtual athlete, brought to life from the ground up exclusively for the Xbox One and PlayStation 4.
Feel the Fight
Thesecond video in our EA SPORTS UFC Gameplay Series spotlights the different ways a fighter's body reacts when being pushed to its limits and beyond inside the Octagon. Watch our athletes act, react and compete in with an unprecedented level of realism. Not every win in our game is going to be pretty and you'll need to pay the price if you're going to come out on top.
Watch as EA SPORTS UFC brings the next-generation of videogame athletes to life by recreating the real-world athleticism, physiology and emotion of world class fighters in ways that were never possible before. By leveraging the latest technology to capture and deliver the most true-to-life likeness and motion for each fighter, a new bar has been set. See these athletes come to life first-hand in the first installment of our EA SPORTS UFC Gameplay Series.
EA SPORTS UFC releases this autumn. Like us on Facebook and Follow us on Twitter to stay in the conversation on all things EA SPORTS UFC.