EA SPORTS UFC - Everyone Can Be Bruce Lee
Posted April 8th at 12:00am.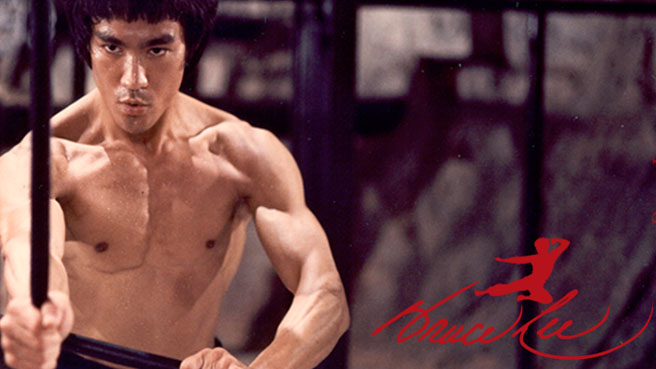 We are incredibly honored to have the opportunity to include Bruce Lee on our roster of in-game fighters. With a fan base that spans the globe, we get that everybody wants to be Bruce Lee – and in EA SPORTS UFC, we made sure that everybody can.
You can unlock Bruce in two different ways:
Beat Career Mode
Fire up your copy of EA SPORTS UFC and start fighting! Finishing EA SPORTS UFC's career mode on pro difficultly or higher will unlock the martial arts legend for play in the Flyweight, Bantamweight, Featherweight and Lightweight divisions.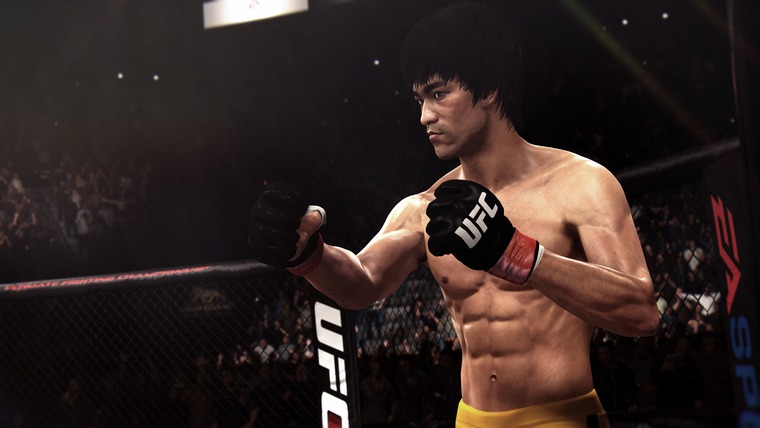 Pre-Order
Can't wait that long to step into Bruce's shoes? We don't blame you. Pre-order your copy of EA SPORTS UFC today and get Day-One access to Bruce Lee.
BRUCE LEE® is a registered trademark of Bruce Lee Enterprises, LLC. The Bruce Lee name, image, likeness and all related indicia are intellectual property of Bruce Lee Enterprises, LLC. All Rights Reserved. www.brucelee.com.
* THIS OFFER IS BEING ISSUED TO YOU FOR PROMOTIONAL PURPOSES ONLY AND DOES NOT CONSTITUTE A CREDIT, CHARGE, DEBIT OR GIFT CARD. PRE-ORDER OFFER EXPIRES AT 12:00 AM ON THE DATE OF PRODUCT RELEASE IN YOUR TERRITORY. GOOD ONLY FOR NEW PURCHASES OF EA SPORTS UFC. VALID AT PARTICIPATING RETAILERS. CUSTOMER WILL RECEIVE CODE AT PRODUCT PICK-UP. CODE EXPIRES JANUARY 15, 2015. OFFER MAY NOT BE SUBSTITUTED, EXCHANGED, SOLD OR REDEEMED FOR CASH OR OTHER GOODS OR SERVICES. MAY NOT BE COMBINED WITH ANY OTHER OFFER, GIFT CARD, REBATE OR DISCOUNT COUPON. VOID WHERE PROHIBITED, TAXED OR RESTRICTED BY LAW. REQUIRES ACCEPTANCE OF END USER LICENSE AGREEMENT. INTERNET CONNECTION AND ORIGIN ACCOUNT REQUIRED FOR ONLINE PLAY. EA ONLINE PRIVACY AND COOKIE POLICY AND TERMS OF SERVICE CAN BE FOUND AT WWW.EA.COM. YOU MUST BE 13+ TO ACCESS ONLINE FEATURES. EA MAY DISCONTINUE ONLINE FEATURES AFTER 30 DAYS NOTICE AT WWW.EA.COM/1/SERVICE-UPDATES.