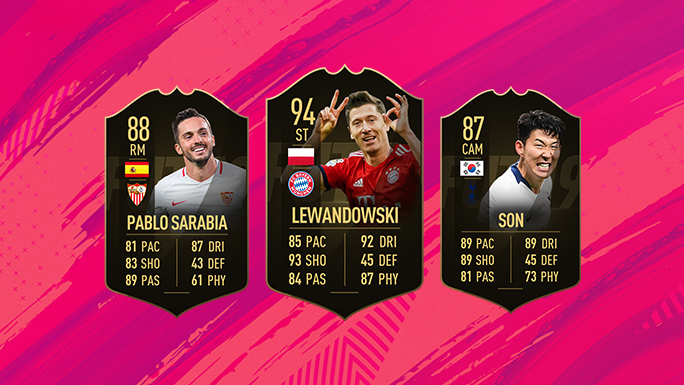 Robert Lewandowski scored 2 and assisted a third as Bayern defeated rival Borussia Dortmund to pull ahead of them at the top of the table.
Heung-Min Son scored the first league goal at the Spurs new stadium as they won 2-0 against Crystal Palace.
Pablo Sarabia registered a goal and an assist in the mid-week fixture as Sevilla went on to win 2-0.
Dynamic Player Items can take a few hours to update in-game