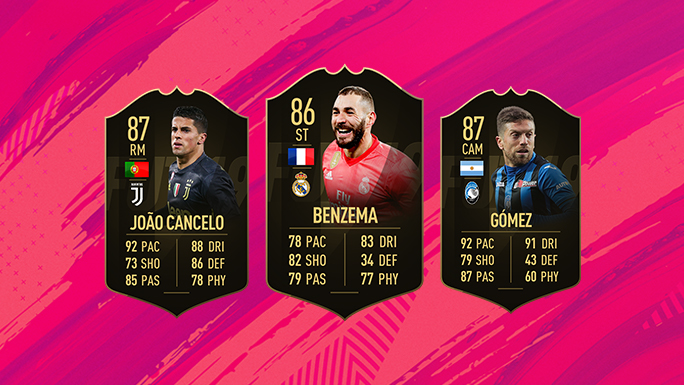 Karim Benzema scored a brace to help Real Madrid to a 4-2 win and earned his first In-Form of FUT 19.
Alejandro Papu Gomez assisted 2 goals and impressed in Atalanta's hard fought draw with Roma. 
Joao Cancelo scored the equalizer that led to a 2-1 come-from-behind Juventus win over Lazio.
Dynamic Player Items can take a few hours to update in-game