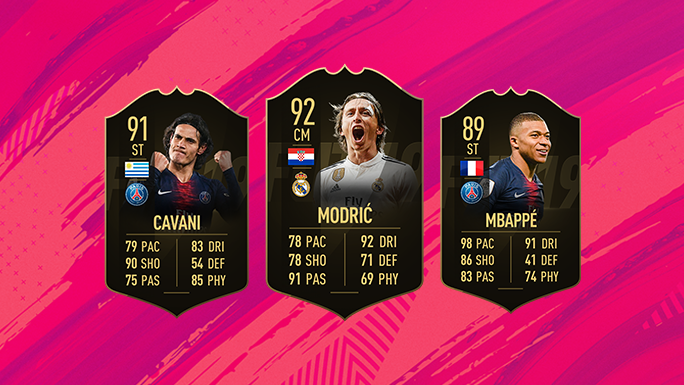 Kylian Mbappé scored 3 goals to secure his second TOTW in-form of FUT 19, with a position switch to Striker.
Luka Modrić continues to perform at top level, with a goal and a number of key passes to secure a Real Madrid victory.
Edinson Cavani is the second Paris Saint-Germain player in this TOTW, as he scored two and was involved in 3 other goals.
Dynamic Player Items can take a few hours to update in-game