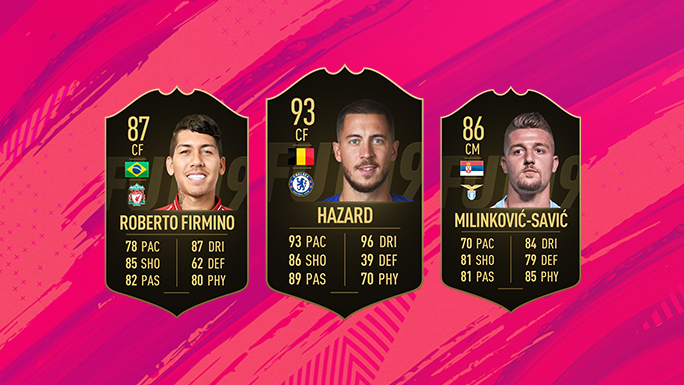 Eden Hazard scored both Chelsea goals in a narrow 2-1 win over Watford to keep the Blues in a Champions League spot.
Roberto Firmino scored a hat trick, helping Liverpool to a crucial 5-1 win over Arsenal as they pull ahead at the top of the table.
Sergej Milinkovic-Savic gets back to last season's form with a key goal to secure victory for Lazio.
Dynamic Player Items can take a few hours to update in-game