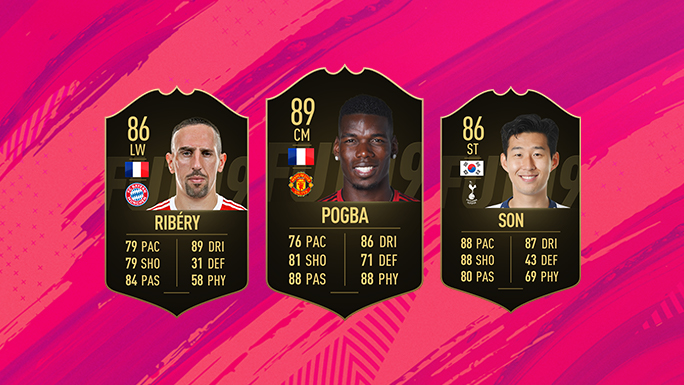 First In-Form for Paul Pogba in TOTW 15!
Paul Pogba earned his first TOTW In-Form by leading Manchester United to a lopsided win against Cardiff City F.C.
Alex Sandro cements his spot as arguably the best LB in FUT 19 with a second In-Form after Juventus narrowly beat Roma.
Hueng Min Son scored twice and assisted a goal in a Spurs 6-2 victory over Everton.
Dynamic Player Items can take a few hours to update in-game