JB Hi-Fi's FIFA 14 Fanatics Pack ready for Pre-order
Posted June 24th at 12:00am.

EA SPORTS retail partner JB Hi-Fihas unveiled two FIFA 14 pre-order offers - the Fanatic Pack and Starter Pack. The exclusive packs are included with any FIFA 14 pre-order for the Xbox 360 and PlayStation 3.
The Fanatic Pack includes
24 FIFA Ultimate Team Gold Packs
EA SPORTS Football Club personalised jersey
Early Bird A1 Poster – Strictly Limited (Available until August 1st or while stocks last)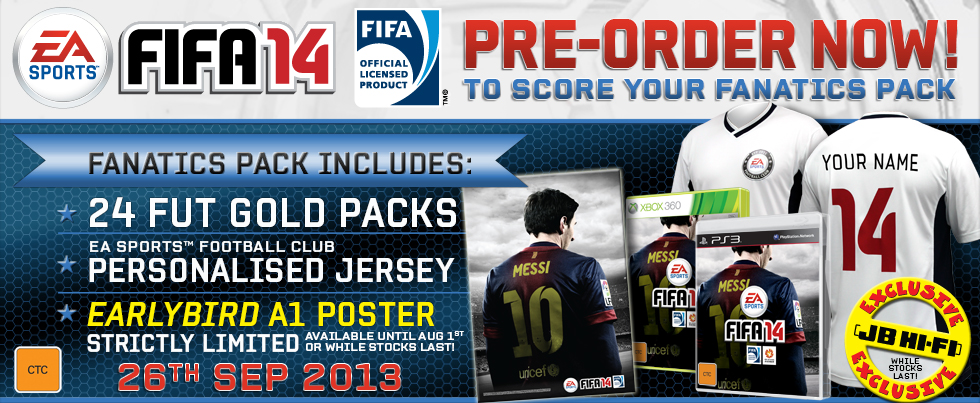 The Starter Pack includes:
24 Gold FIFA Ultimate Team Packs
Early Bird A1 Poster – Strictly Limited (Available until August 1st or whilestocks last)